Discussion Starter
·
#1
·
Did I mention that I looove my new bag? My Borg bag was starting to get old so I wanted a new one. Okay, it's not the most cheap bag...but it's not one that the whole world is walking around with
It's from Crumpler, an Australian company that will also give you 99 years of guarantee

right....
Meet my Wonder Weenie Mallorca :lol: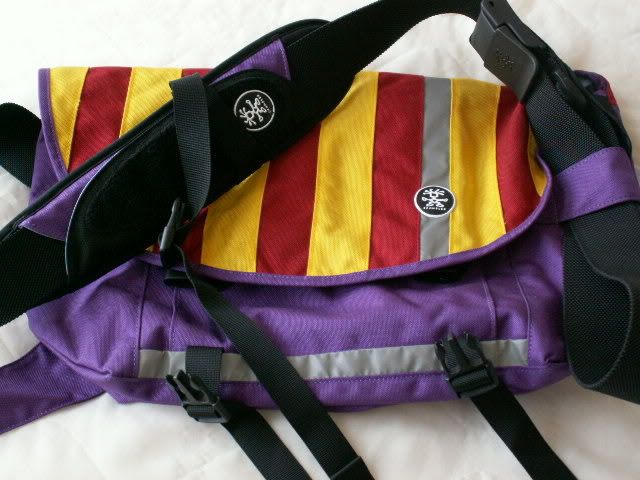 It's in the colours of the Mallorcan flag (how appropriate for me :lol: ) and it goes with absolutely nothing:haha: so I'm not even going to think about that!
this is the little story of the bag which is printed inside:
THE SKASE CASE
Special Fugitive Edition :lol:
Spored in Pixie's Majorcan hideaway, this Skase Case broods with dubious lust to come home and face the music. A true corporate fraudster.
I love it!
it can hold a lot of my stuff, so that's good!

:lol: