Discussion Starter
·
#1
·
Even with the departure of 'Pretty Boy' Floyd Mayweather, the Welterweight division arguably remains the most lucrative and talented of the lot. While fighters like Mosley are reasserting their dominance at the top of the game and rising stars like Berto continue to impress, the division also boasts plenty of dangerous opponents like Clottey and Cintron who are both still a match for anyone.
Few other divisions come close to matching it, though a closer inspection of Super-Middleweight might suggest otherwise. Since Calzaghe moved up to Light-Heavyweight (and subsequently retired), Kessler has remained at number one in the rankings, but his position at the top is far from secure. While he has previously recorded wins over Andrade and Mundine, fighters like Miranda (below) and Bute could offer a much sterner test.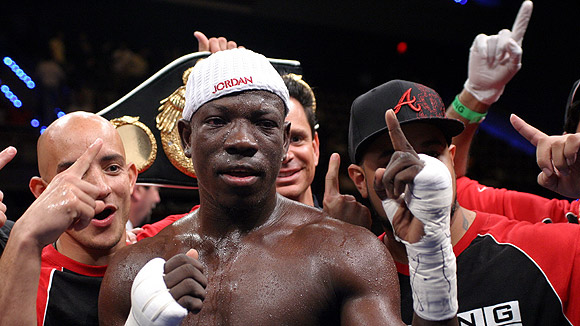 For me, Miranda is still the biggest threat, and although he has lost twice to Abraham, (outfoxed the first time, caught cold the second time) he still has more punching power than anyone else in the division - even Kessler. He can box pretty well too, and given the chance against any of the top guys I'd give him a great shot of winning.
Froch and Taylor will battle it out later this year with the winner likely to face Kessler. I'm backing Taylor to come though on points, most likely unanimously, but Froch could cause the American some problems, especially with his strong jab. It's a huge fight for both men. Froch is hungry and ambitious, and if Taylor isn't motivated (which he has certainly been guilty of in the past) then Froch could give him a nasty surprise.
Bute (above) is in some ways still an unknown quantity, but I'm impressed with what I've seen. The Canadian has a good ring presence, looks strong and quick, and is technically very sound. A few question marks remain over his use of power (perhaps his
KO against Berrio
suggested otherwise) although his ability to comfortably outbox his opponents is still very encouraging. Better too, he has strong wins over Andrade and Bika and his next opponent, Fulgencio Zuniga, (who's only loses have come against world champions; Inkin, Pavik and Santos) should provide another crucial acid test.
Another (almost forgotten) man is Jeff Lacy, who many would agree has not been the same since his humiliating defeat to Calzaghe. He has since laboured in wins over Manfredo and Mendoza and fallen to a heavy points loss to Taylor. Yet the hype surrounding Lacy before the Calzaghe fight can't have come from nowhere. If he can somehow register a convincing win in the next year we might still see a resurgence.
It is clear that the Super-Middleweight division contains some promising talent, and a host of potentially terrific fights over the next couple of years. Lets hope that Bute and Miranda can secure a couple of big fights this year and the Froch Taylor fight delivers everything it promises to be. If so, we might see Kessler given his biggest challenge since Calzaghe.