·
Administrator | Chaos Theory
Discussion Starter
•
#1
•
At 2-2 down break pt in set 1, Medvedev hit a first serve in the Ad court that was allegedly long but which was not called nor overruled. Thiem managed to connect the return which landed near the baseline and Medvedev swiped the ball with his FH into the net before calling "Challenge". The chair umpire Dumusois interpreted the situation with the view that Medvedev called for a Challenge after having hit the FH (Meddy arguing he called it before hitting the shot), therefore losing the right to challenge.
Video incident available here: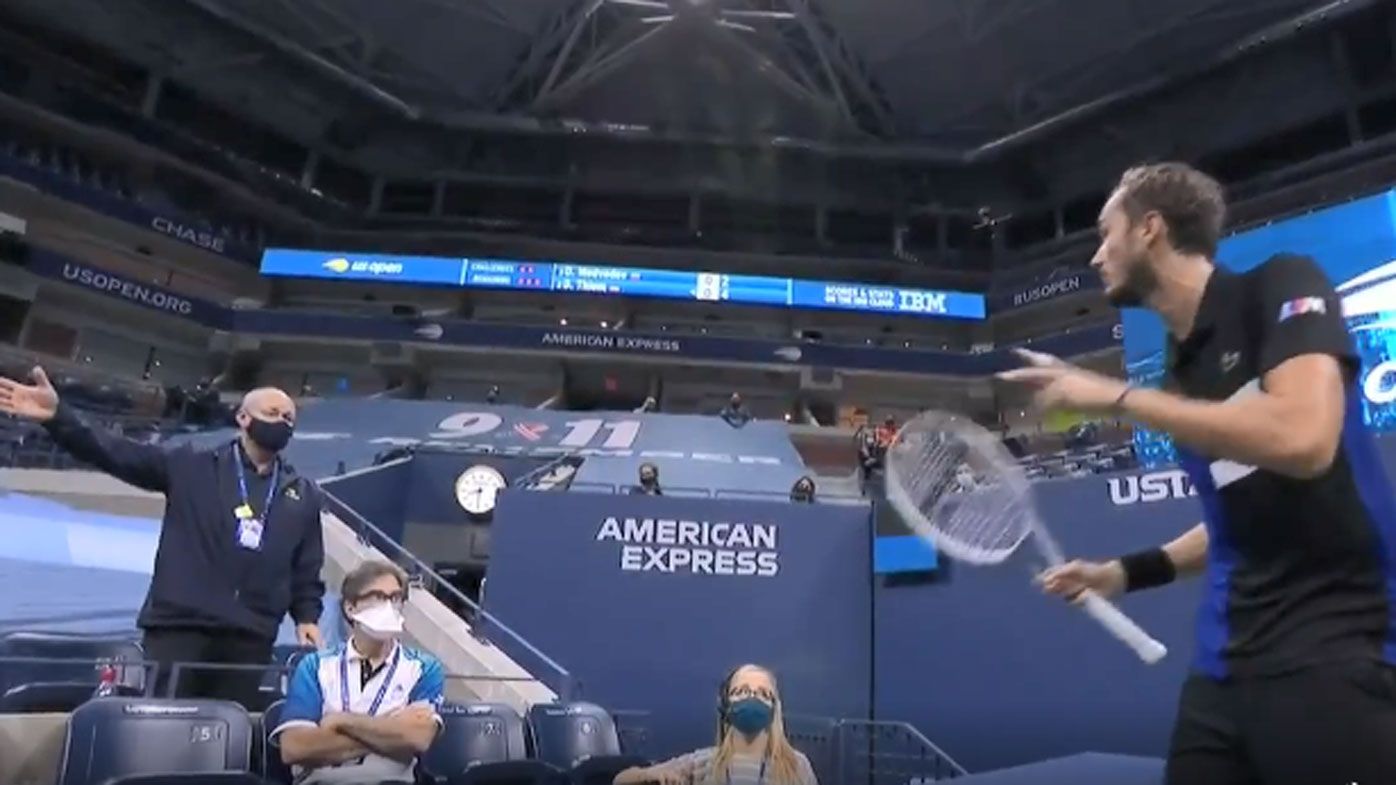 'Sorry, I think I killed someone, right?'
wwos.nine.com.au
or here:
Tennis drama queen Daniil Medvedev was up to his old tricks in the US Open semi-final, losing the plot in a furious rant after a linesman's poor mistake before slumping to a straight sets loss.
I can understand the umpire's interpretation, but the timing wasn't too far out. I think Daniil reflexively hit the FH and knew the return was out and called challenge as soon as he could refocus, which was right after netting the FH. So I think it was a harsh call.
Medvedev escalated this further by crossing the net to check the ball mark, receiving a code violation for doing so. I understand his frustration but that was poor form. He then spoke to the tournament supervisor who told him he wasn't allowed to do that (cross the net), to which Medvedev sarcastically responded like he killed somebody by crossing the net. Flashback to Roland Garros 1999 women's final where Martina Hingis did the exact same thing Medvedev did after not accepting a call she felt was contentious and crossed the other side. That resulted in the crowd siding against her. The commentators there actually stated that it was against the rules and in the men's game would equate a default (Hingis got a point penalty for that)!