Discussion Starter
•
#1
•
If I"m allowed to complain, I'm also allowed to talk about things that WIN. And I realize that I like, just did that with Godess Sasha, but there are other things that win too that need mention. In no particular order:
1) Sidney Crosby. Curly hair. Nice lips. East coast accent. What more could I ask for? No Sidney hating allowed. The boy puts my ovaries into overdrive.http://img.photobucket.com/albums/v669/becca_minger/Crosby/SidM69.jpg
2) David Caruso as Horatio Caine.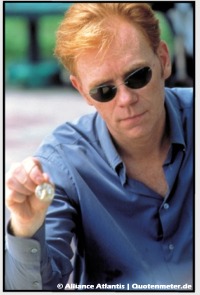 I would totally give it up for HoCaine. In a second. Phwoar. If I go on about him any longer, I'm going to lose it. So I won't. I will just leave you with these sites for you to discover the man for yourself: http://forsaken-faith.org/horatio/
http://www.unfaithful-mirror.net/hc/
http://www.mrsgiggles.com/tv/horatio_miami.html
3) David Hasselhoff. Does it get any better than "Looking for Freedom?" I DON'T THINK SO! Also, what a babe: http://www.davidhasselhoffonline.com/Postcard1.jpg
PHOAR. IF I wasn't already imaginary married to the sex that is Horatio Caine, I'd be all over David.
4) Sasha Cohen.
Wins. My idol. I want to be her. For real. I'm not just sayin'. I truly want to be her.
5) Adam Chadaj. Duh. Everybody wants to be Adam. Even Chuck Norris wants to be Adam. http://img.photobucket.com/albums/v669/becca_minger/Chadaj6b.jpg
6) Chuck Norris. Duh!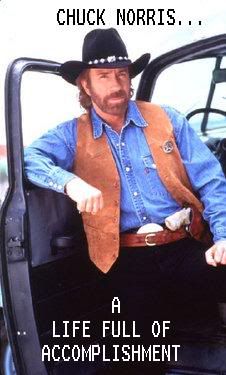 7) Brian Joubert. The sole reason that I started watching figure skating again a couple of years ago. A pity that he doesn't photograph a little better, but oh well. Ici est son website: http://www.h4.dion.ne.jp/~brian.fr/official_2.htm
8) Johnny Weir. My favourite gay man ever. I just want to hang out with him all day in a mall and talk about fur and fashion. He fucking wins.
A pity that I couldn't find the photo of him in fur and makeup.
9) The entire CSI Miami series. It makes my heart melt.
Aside from Heratio Caine, there is the lovely Emily Proctor, pretty dude who plays Eric who has a superb rear end, other guy who once took a staple gun to the eye, and somebody else. Whatever. It's awesome.
10) Pushup bras. I think of them as "power bras". When I'm wearing a good bra, I feel more confident, and thus more powerful. Boobs need to be dressed up, people. Cleavage is an accessory.
11) Cheesecake. I could die in it.
Okay, it took way too long ot find all those photos. I need a break. May edit later