My first observation or comment is to remind everyone that tennis isn't played in a vacuum by a player. There are many variables. Everything is relative. The top quality and depth of field as years pass. The influence of the ruling bodies, the changes in conditions and surroundings, each players form, motivation, will & perseverance, talent, etc. There are many who may succeed.
And yet, in terms of the four tennis majors we have had an ultra high and consistent sharing of the wealth of Major trophies among the Big Three, the Trinity of Tennis, with only the occasional invasion by a significant other, but ultimately lesser competitor.
The triad's legacy is already legendary. Most know the breakdown, but I'll provide it just for easy reference.
Since Wimbledon 2003 to end of 2020 from Big 3 member's first win there have been
69
majors played In 2003: 2 + 17 years * 4 - 1 (No 2020 WC)
Big 3
=
57
major titles (Rog-20 + Rafa-20 + No1e-17)
Good-To-Great 2
=
6
major titles (Andy-3 + Stan-3)
Shooting Stars
-
6
majors (Roddick, Gaudio, Safin, del Potro, Cilic, Thiem) [Safin's second separates him somewhat from other 1 timers - but in the Big 3's period, he could not amass more than one.]
What is particularly notable in the cases of the Majors is the complete lack of continuous title dominance by any player at the US Open, since 2009, when Federer just failed to win his 6th consecutive USO.
The US Open - (Big 3: 12 of 17)
2004 - Federer d. Hewitt
2005 - Federer d. Agassi
2006 - Federer d. Roddick
2007 - Federer d. Djokovic
2008 - Federer d. Murray
2009 - Del Potro d. Federer
2010 - Nadal d. Djokovic
2011 - Djokovic d. Nadal
2012 - Murray d. Djokovic
2013 - Nadal d. Djokovic
2014 - Cilic d. Nishikori
2015 - Djokovic d. Federer
2016 - Wawrinka d. Djokovic
2017 - Nadal d. Anderson
2018 - Djokovic d. del Potro
2019 - Nadal d. Medvedev
2020 - Thiem d. Zverev
Nobody has successfully defended their title at the USO since Roger in 2008. The Big 3 were completely absent in 2 years, but were at least finalists in the other 9. So in terms of finals, they were still pretty consistent, but couldn't become dominant winners. Why not?
-----------------
But the situation looks a bit different in other surroundings.
The Australian Open - (Big 3: 15 of 17)
The AO on the other hand has been almost totally monopolized by the Big 3, 2 in particular. Since Roger won his 1st in 2004, he has won it a total of 6 times with 2 successful title defenses, and No1e has won the title a total of 8 times with 4 successful title defenses, winning 3 times consecutively from 2011-2013. Stan in 2014 prevented No1e from winning 7 consecutive titles there. So in 17 years, Nole's 8 plus Roger's 6, plus Rafa's 1 , and one by Safin and another by Wawrinka.
----------------

The French Open (Big 3: 15 of 16),
Roland Garros, has also been almost totally dominated by the Big 3. particularly by the Clay King, Rafael Nadal. Since Rafa's first win in 2005, the Big 3 are responsible for 15 of 16 years of wins, with Rafa winning 13 of those 15, Roger and No1e with 1 each ties them with the Good-To-Great Stan Wawrinka.
--------------------------
Wimbledon Championships - (Big 3: 15 of 17)
Like the Australian Open, the Big 3 have owned Wimbledon, 2 in particular. Roger Federer's 8 and Novak Djokovic's 5 for 13 of the 15, with Rafa Nadal the other 2. Sir Andy Murray has been the only spoiler, taking the same number as Nadal.
--------------------------------
Thus, the Big 3 have owned the first 3 majors, No1e/Roger and Roger/Nole sandwiching RAFA, but there has been some room for others at the USO, especially since 2009.
So why has the USO been somewhat of an exception in the last decade to the highest standard of dominance exhibited by the Big 3?
1. Conditions have varied there more than the other 3 majors. In 2010, it slowed, due mostly to heavy rains, then later they mixed more sand into the top layer of paint. It had gone from being probably the lowest bouncing and fastest (since the turf composition change at Wimbledon in 2001) of the majors to the second slowest and bounciest - still faster than RG. The conditions changed not only from paint, but also ball changes, and then the new roof on Ashe Stadium has provided the 3rd adaptation of changes.
2. It is the last major of the year, and top players who performed well earlier in the season are generally more tired, giving more opportunity for upsets and other top 20 players to rise.
3. Clay is still a specialists paradise for the elite, Grass even more so. This gives more opportunity to dominate for players that handle those surfaces well. Not many players in recent times have as much opportunity to play on grass and learn how to move properly. Even Novak doesn't move as well on fresh grass, but he improves greatly as the turf behind the baseline turns to dirt. I generally lose count of the number of times he falls early in the tournament. If he got an unkind draw in terms of getting a bad matchup, he could be susceptible to early defeats. He has been a little lucky in that regard, while RAFA has been more unlucky. RAFA generally moves fairly well on fresh grass, but conditions don't suit him when it bounces too low in the first week and he gets a bad matchup. If he can make it to the second week, he becomes dangerous when the back of the court turns to dirt and sunshine has baked the court, allowing higher bounces. That takes care of the Natural surfaces.
4. The Australian Open is the first major of the year. Domination occurs there because certain players are able to get out of the blocks faster. Maybe it's more talent, maybe it's some advantage in off season preparation the others don't have. Players that generally need more match play to hone their game can't seem to peak in time relative to the others at the AO.
5. Every 4 years, the Summer Olympics comes before the US Open. The Big 3 play, and from both a physical and emotional standpoint it drains them even more as they approach the last major of the season. It could be a contributory factor if they have invested a lot earlier.
---------------------------------------
Many knowledgeable people feel that the US Open is the ripest ground for younger players to overcome the increasingly ancient Big 3. Mostly this is because of reason 2 above, combined with the other reasons. Can someone dominate? Sure, but conditions will probably have to edge toward an extreme to allow some adept to take advantage.
Next in line for the hopeful is the Australian Open. It's ripe for a variety of champions as the Big 3 age, since it is the first major of the year and it is as hot as hell down under. However, a talented player convenient access with good preparation and faster conditions could dominate. Are you listening, Aussies?
The French Open will likely see another Dom-inator soon after RAFA stops, or someone finally stops him.
Wimbledon might see a variety of champs until somebody becomes proficient on grass, then again there will be domination. An unafraid Canadian, German, Greek, or Russian perhaps? There are many with the tools; they need to develop on the turf and consistently perform.
----------------------------------------
Landscaping is almost an art form in terms of tennis. A variety of ground is provided, tailored, and readied for planting. The most talented and hardest working gardeners will reap the biggest harvests. Who will guide them in their quests? Who will sow the seeds of his own success and create the next tennis legacies? How long will we wait for the feast?
Some of these?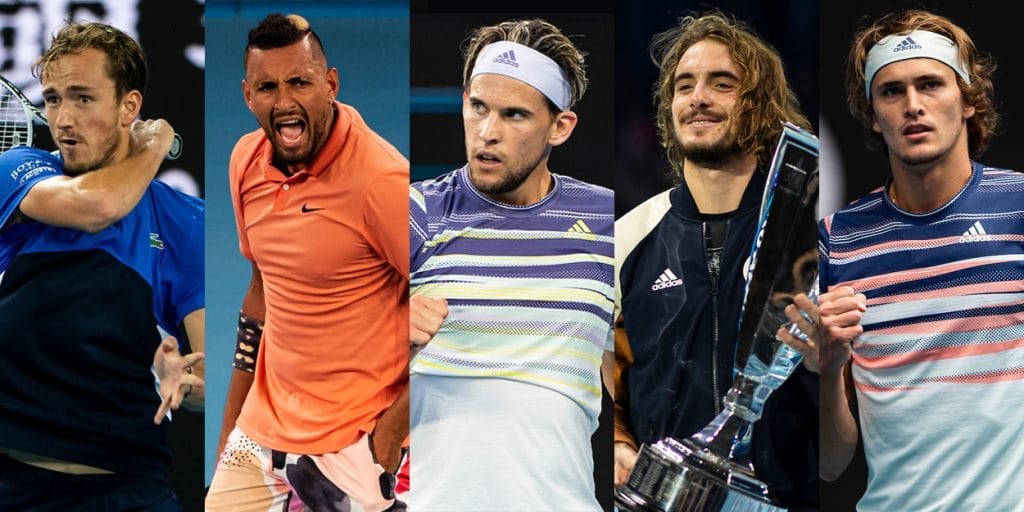 Or, these?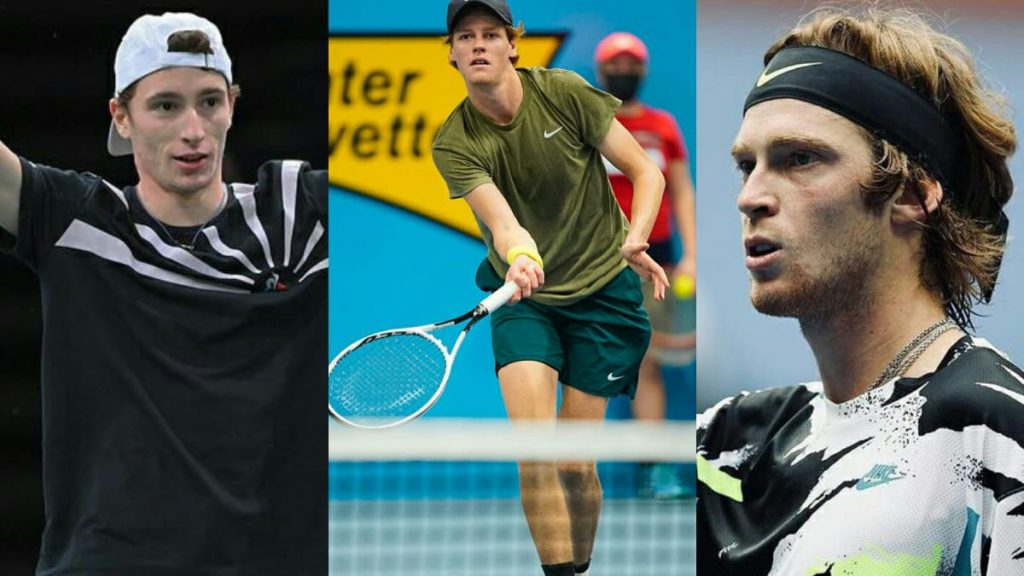 Or these?
Or maybe a longer wait to train bodies and minds to have the character it takes to be legendary gardeners?
Enjoy!
Certainly,
masterclass