Discussion Starter
•
#1
•
Everybody knows that Fifa and Uefa have had serious problems with corruption. But in as time of crisis, they have nonetheless managed to act with some decency and propriety.
There is a good article by David Conn here: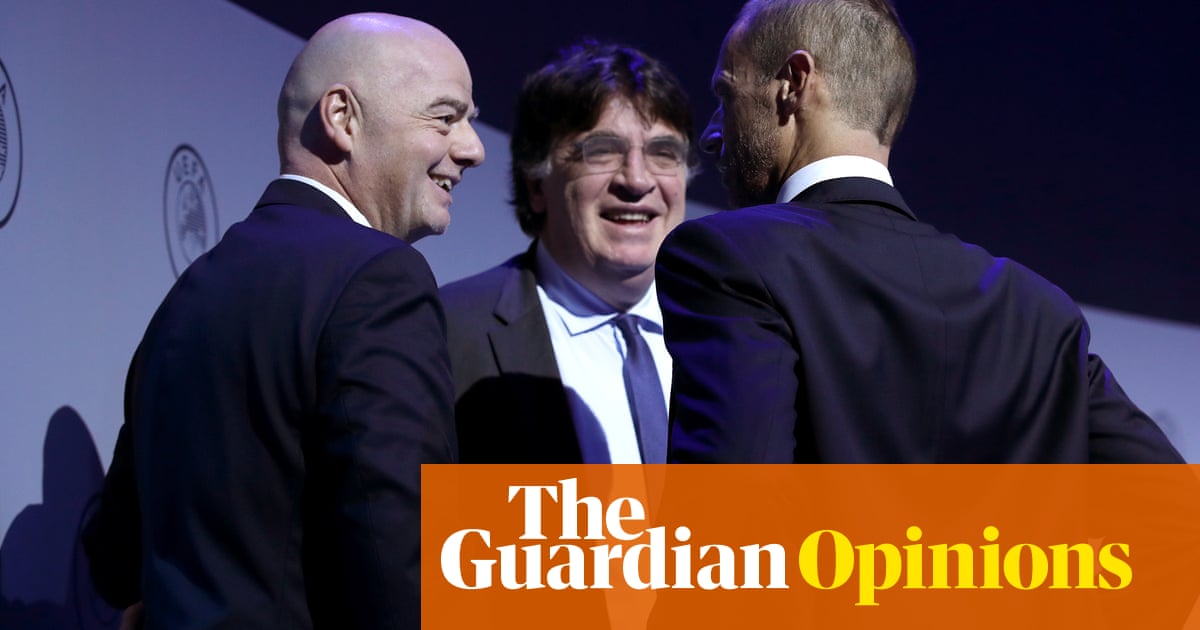 As the coronavirus crisis deepened this week, it was heartening to see Uefa, Fifa and others show some leadership
www.theguardian.com
Some key quotes:
"I would like to thank

Fifa

and its president, Gianni Infantino, who has indicated it will do whatever is required to make this new calendar work," Ceferin said. "In the face of this crisis, football has shown its best side with

openness, solidarity and tolerance

."
"I don't know what will happen concerning the football calendar," he said, "but … what I saw today is that this situation brought us together – Uefa, leagues, clubs, other confederations, especially [the South American confederation] Conmebol which I would like to thank, because they agreed that if we move the Euro, they move the Copa [América]. If anything, then we saw that our ecosystem is fragile, that it's one ecosystem, that we have to act responsibly and that we have to help each other. There is no more time for egotistic ideas. There is no more time for selfishness. So in a way, you're right. This is a reset of world football."
What a sharp contrast to the French Open's spectacular act of unilateral selfishness.
Truly, it takes a special kind of scum to act like the French Open did.