Hasn't been picked up by mainstream western media yet, but looks like Peruvian champion Alex Olmedo died yesterday.
Se fue una leyenda del deporte nacional. El tenista Alex Olmedo falleció este miércoles 9 de diciembre a los 84 años.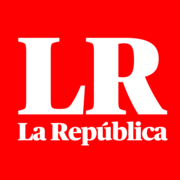 larepublica.pe
Jaime Olmedo, hermano de Alejandro Olmedo, dio cuenta de su sensible fallecimiento debido a una complicación cardiaca.

rpp.pe
This came hours after I brought him up in conversation with a friend for the first time ever which is a strange coincidence.
Had quite the 1959: Wimbledon and Australian champ, runner-up at the US. Ranked No. 2 in the newspaper world rankings. Then turned pro and won the 1960 US Pro event. Also won the 1958 US doubles and was a member of the winning 1958 Davis Cup team (with a USA citizenship). Hall of Famer since 1987.
RIP