Pick-A-Winner (PAW) Hertogenbosch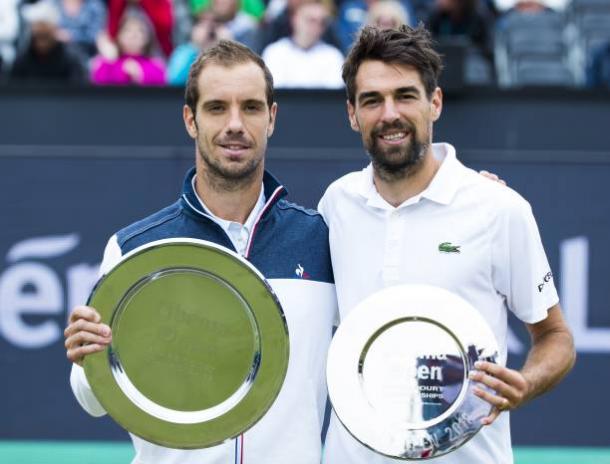 Welcome to Pick-A-Winner (PAW), the Predictions game!
Playing is simple: over the course of the tournament choose any
13
matches in the Main Draw and post who you think will win them. The scoring points besides each fixture represent the points you score if the corresponding player wins. Whoever has the most points at the end of the tournament is the winner.
If this is the first time you're playing or you're not familiar with the rules of the game, here's a link to the
https://www.menstennisforums.com/179-paw/83408-official-paw-rules-supplement.html
Commitments
In order to play in this tournament you should post a commitment to play here.
The deadline for commitments is when the first Main Draw match starts.
If you forget to commit by the deadline, don't worry you can still play. Just ask for a wildcard and start picking straight away. You are allowed 5 Wildcards all year, so use them wisely.
Note:
No commitment or WC means your picks are invalid up until you ask for a Wildcard.
Before posting picks, check that the matches haven't started yet. A pick that is posted after a match started is invalid and may be replaced. In case a match doesn't take place due to withdrawal or change of the draw, the pick is invalid and may be replaced. If a player retires or defaulted after the match has started (even if one point was played), the pick is valid.
Changing your picks
If you want to amend a previous pick (cancel or change), quote the original post and add a new message.
Don't edit your posts and never delete them!
Don't forget, you're limited to
13 picks
picks throughout the whole tournament.
Some basic guidelines:
Never edit or delete your posts. If you want to change or cancel a pick, use a new post to state your new pick and make it clear which pick you are cancelling or changing. A moderator will monitor this thread for deleted posts.
Please try to check if a match has started before picking it. If a pick is late it is invalid and you may replace it. (I will use times that are posted on liveticker.de or xscores.com)
If a player withdraws before the match, the pick does not count and may be replaced.
If a player retires during the match, the pick is valid and the points are given to the winner.
Please use the format for posting your picks like this: PAWxx Djokovic over Murray. It makes my job a lot easier.
Finally, please use the players' last names as seen in the scoring points section below (and not their nicknames or variations). Names often misspelled are Spanish and Eastern European names. Thanks!
You can play only one tournament per week
Ranking Points ATP250
Code:
[U]Position[/U]

1    200
2    150
3    120
4    100
5 - last updated when final number of players is known.
And finally, if the board is down and you need to get your picks through, please email
[email protected]