PAW returns to South America for the Cordoba Open 2021!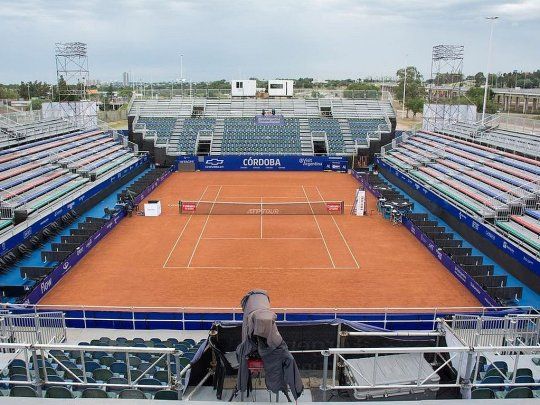 Playing is simple: over the course of the tournament choose any
13
matches in the Main Draw and post who you think will win them. The scoring points besides each fixture represent the points you score if the corresponding player wins. Whoever has the most points at the end of the tournament is the winner.
If this is the first time you're playing or you're not familiar with the rules of the game, here's a link to them
2021: no wildcards 2019: No changes to the rules. 2018 Changes: a) Players now have 5 Wildcards for the year. (Previously 3) b) There is now no limit to the number of wildcards given in a tournament. (Previously 5) 2017 Changes: The changes for 2017 are: a) Players may now pick all of their...
www.menstennisforums.com
Commitments
In order to play in this tournament you should post a commitment to play here.
The deadline for commitments is when the first Main Draw match starts.
Note:
No commitment means your picks are invalid.
Before posting picks, check that the matches haven't started yet. A pick that is posted after a match started is invalid and may be replaced. In case a match doesn't take place due to withdrawal or change of the draw, the pick is invalid and may be replaced. If a player retires or defaulted after the match has started (even if one point was played), the pick is valid.
How to post your picks
PAW##
Player A
(winner)
over
Player B
(loser)
## number of pick in ascending order (1 to 16)
Please use the official last names of players, not nicknames.
A valid pick must include the names of both players (winner first) and the word over.
Example:
PAW01 Khachanov over Djokovic

Remember:
You can send me by PM your pick
for the final of the tournament.
It's optional.
Changing your picks
If you want to amend a previous pick (cancel or change), quote the original post and add a new message.
Don't edit your posts and never delete them!
Don't forget, you're limited to 13 picks picks throughout the whole tournament.
Some basic guidelines:
Never edit or delete your posts. If you want to change or cancel a pick, use a new post to state your new pick and make it clear which pick you are cancelling or changing. A moderator will monitor this thread for deleted posts.
Please try to check if a match has started before picking it. If a pick is late it is invalid and you may replace it. (I will use times that are posted on liveticker.de or flashscore.com)
If a player withdraws before the match, the pick does not count and may be replaced.
If a player retires during the match, the pick is valid and the points are given to the winner.
Finally, please use the players' last names as seen in the scoring points section below (and not their nicknames or variations). Names often misspelled are Spanish and Eastern European names. Thanks!
You can play only one tournament per week
Rankings points for ATP250 (16 players)
Rich (BB code):
1st --- 200 ..... 5th ---- 70 .....  9th --- 21 ..... 13th --- 9
2nd --- 150 ..... 6th ---- 49 ..... 10th --- 18 ..... 14th --- 6
3rd --- 120 ..... 7th ---- 34 ..... 11th --- 15 ..... 15th --- 3
4th --- 100 ..... 8th ---- 24 ..... 12th --- 12 ..... 16th --- 1