PICK-A-WINNER (PAW) #18 DELRAY BEACH 2010​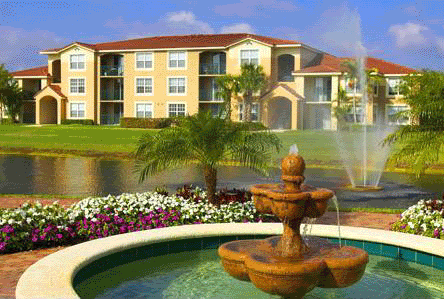 Previous Winners​

2009 : W njnetswill RU -Evita-
2008 : W hallso RU Alonsofz
2007 : W hallso RU SwissMister1
​
Welcome to Pick-A-Winner (PAW), the Predictions game!​
Playing is simple: over the course of the tournament choose any 13 matches in the Main Draw and post who you think will win them. The scoring points besides each fixture represent the points you score if the corresponding player wins. Whoever has the most points at the end of the tournament is the winner. If this is the first time you're playing or you're not familiar with the rules of the game, here's a link to the
Official PAW rules and supplement thread
.
Commitments​
In order to play in this tournament you should have posted a commitment to play in the
PAW February 2010 commitment thread
. The deadline for commitments is
Sunday February 21st, 2010 midnight local time
.
Wildcards​
If you haven't posted a commitment until midnight (local time) on February 21st 2010, then you can ask for a wildcard. The number of WCs is limited to 5 per tournament. Any pick posted without having a WC or early commitment is not valid.
=> NEW
From 2008 onwards we've limited the number of WCs for each player to 3 a year.
Posting your picks​
Please post your picks in the following format:
PAW# Player A (winner) over/def Player B (loser)
# number of pick in ascending order (1 to 13)
Please use the official last names of players, not nicknames.
A valid pick must include the names of both players (winner first) and the word over or def.
Before posting picks, check that the matches haven't started yet. A pick that is posted after a match started is invalid and may be replaced. In case a match doesn't take place due to withdrawal or change of the draw, the pick is invalid and may be replaced. If a player retires or defaulted after the match has started (even if one point was played), the pick is valid.
Changing your picks​
If you want to ammend a previous pick (cancel or change), quote the original post and add a new message.
Don't edit the post and never delete it!
A moderator (bad gambler) will scan this thread every day to track on deleted/edited posts. If you caught cheating, you will be automatically disqualified from this tournament. In certain case, you might be banned from playing temporarily or permanently. Please play fairly, everybody!
Don't forget, you're limited to
13 picks
throughout the whole tournament.
PAW Champions Race
PAW Entry Ranking
Time in Delray Beach, Florida
Ranking Points (World Tour 250)
Code:
1st ---- 200 ..... 9th ---- 45 ...... 17th --- 14 ...... 25th --- 7 
2nd ---- 140 ..... 10th --- 41 ...... 18th --- 13 ...... 26th --- 6 
3rd ---- 115 ..... 11th --- 36 ...... 19th --- 12 ...... 27th --- 5 
4th ---- 90 ...... 12th --- 32 ...... 20th --- 11 ...... 28th --- 4 
5th ---- 80 ...... 13th --- 28 ...... 21st --- 10 ...... 29th --- 3 
6th ---- 70 ...... 14th --- 23 ...... 22nd --- 9 ....... 30th --- 2 
7th ---- 60 ...... 15th --- 19 ...... 23rd --- 8 ....... 31st --- 1 
8th ---- 50 ...... 16th --- 15 ...... 24th --- 8 ....... 32nd --- 1
If MTF is down (or slow) post your PAWS on alternative forum - http://www.pawforum.ovh.org

Good Luck to all of you.

Aenea