Discussion Starter
·
#1
·
All have to hail No1e's triumph at Wimbledon as a tremendous effort in perseverance and overcoming all the factors (internal & external) against him there.
This is a player that has had a hard time staying on his feet on grass, yet he has found a way to win 3 titles there. Congratulations No1e! Truly amazing!
Now he is going back to solid hard courts.
If any man alive is convinced he can beat No1e at the US Open, let him step up and say so.
He is just a blur on hard courts and doesn't slip up.
This time, there is no wedding, marriage, honeymoon, child on the way, to distract him.
His last two slam final opponents are in their thirty's.
I think No1e will settle for 3 majors this year...
Banned user Satvan early in the year might have been partially right!
La Décima is coming, but it was not for the Spaniard, but the Serb!
All hail No1e! All hail No1e!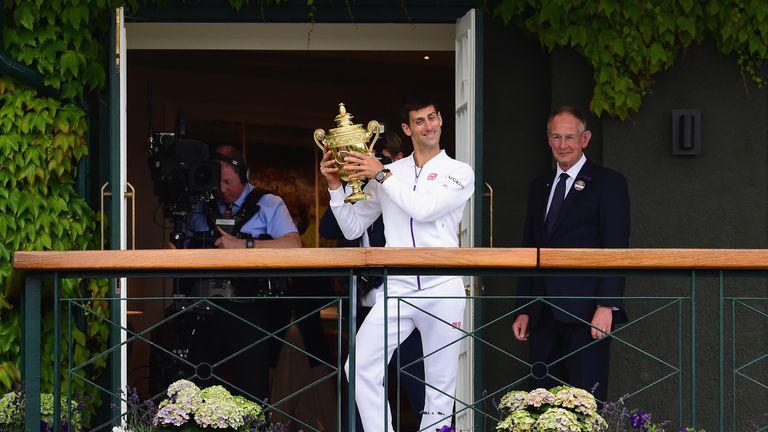 Respectfully,
masterclass