I´m sure MTF needs another Nadal thread like a fish needs a bicycle, but anyways...
An unique player the Mallorcan native.
Very impressive mentally when playing as the "underdog".
Rafael Nadal plays the perfect defence in tennis. He makes very few mistakes, he gets to more balls than any other player in history of the game, and plays with very high net clearance. He also has the weapons to attack when given the opportunity. Will make the passing shot when asked to. Serve is a little lacking, but it gets the job done normally, together with his groundies.
Physically he has the quite unique combination of
- most muscular on tour, heavy body build, can hit heavy balls back with lots of spin
- best stamina on tour, will run endlessly
- quickest feet on tour, in his prime almost impossible to hit a winner against him
How this is possible you might ask? He`s one in a billion, that`s for sure.
The combination of these three factors (mental, physical, playstyle) is, imho, what makes him great and at times unbeatable, especially on clay.
Some pictures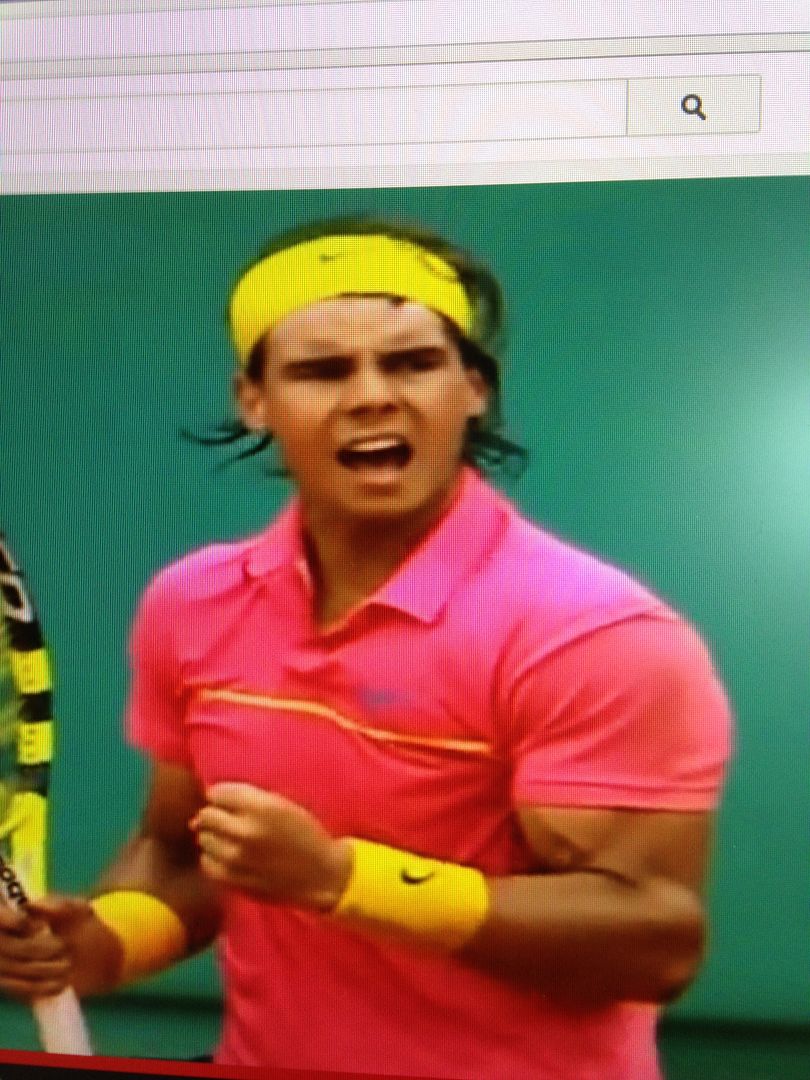 From FO 2009 R4.
Don`t know when this was taken but it speaks for it self about impeccable conditioning.
Downsides: His serv is not the best for hard courts. His playstyle is also very taxing on his knees, which leads to injuries. But he`s always managed to come back stronger.
I`m sure he will this time too.
Get well soon Rafa :worship: