Yeah, so basically you have the chance to choose the surface now. Sounds odd, but we didn't have any clay tournament, would be interesting to play one though :shrug:
The surface with the most votes wins. Choose wisely :wavey:
---------------------------
Clay won, congrats!
Welcome to the MTF TE Japan Open!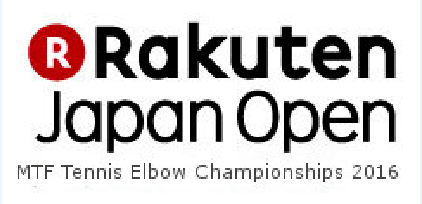 A few simple rules:
1. First and most important rule is that everyone can join!
2. After deadline's over a random draw will be generated
3. You have to talk with your opponent and find the best time for both of you to play the match. You can chat here to find it or talk personally, furthermore to talk about who should host the game and much more.
4. If you can't find time to play tennis elbow then just announce it here. Your opponent wins by walkover. The same vice versa.
5. We play the MTF TE Japan Open, that means surface is
Clay
. Format is Best-Of-Three, here a screenshot of the settings: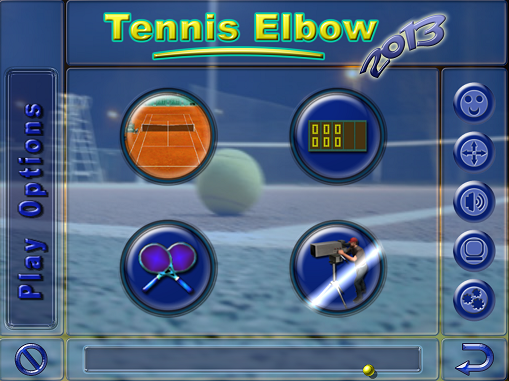 6. If you host you have to choose under the setting 'controls' the option 'Simulation controls'. We play with Ball preview on plus Danger zone, aiming off. Tiredness on and
Fair Mode
, that's important.
At the end the hosting-settings should look like in the screenshot below: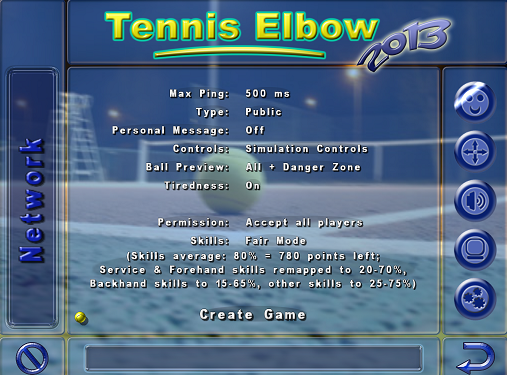 7. To maximise the joy of this game it is recommended to utilise Hamachi Free to have lag-free matches resp. to avoid many lags. Further information here:
Yeah for those newbies who still aren't sure how to speed things up when you're hosting, some advice here which has really worked for me:

Firstly you make sure to switch off every single tab from chrome, mozilla, etc. Make sure you have no downloads going on, switch off recording of TE(if switched on), reset the internet router perhaps, refresh your computer. Set the host to private mode, it's faster that way, and most importantly is that whenever you're playing the game and booting up hamachi, switch off firewall, that way the game will run smoothly and you can host.

That's pretty much the most you can do, if it doesn't work, then distance between your opponent is simply too far or your general internet connection just sucks.
8. Make a screenshot of the result and post it here in the thread.
Doesn't matter how much you suck on clay,
@Cloren
is even worse on it
Interested? Then just join!
Deadline is Friday this week, 11 am GMT
Free version of this game:
Great Tennis Game for PC - Tennis Elbow 2013 - Free Demo!
-----
Here the list of the past champions:

And here the MTF Rankings: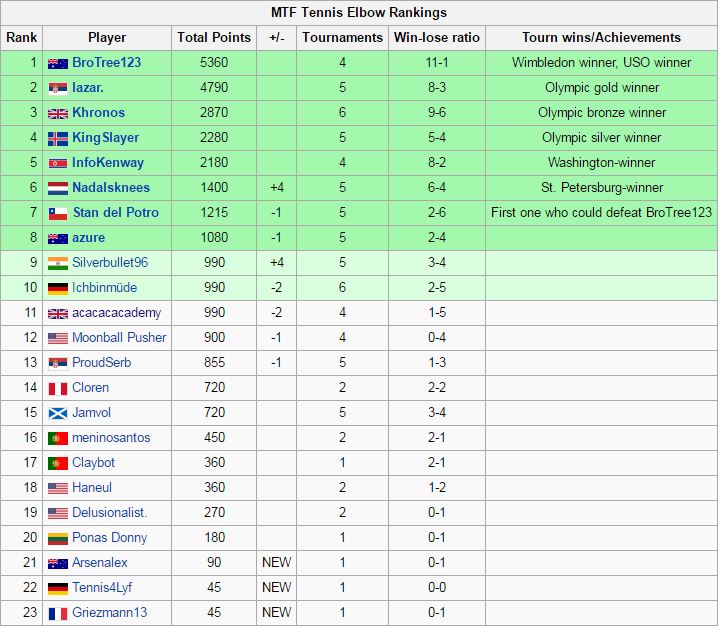 Mind out, a few tournaments award prizes!
Weeks at #1: