You all wished it, you'll all have that:
Expecting meltdowns but PopCon ain't delivering? Then you're right here! :yeah:
First of all some basic rules:
1. First and most important rule is that everyone can join! (aka First TE Amendment)
2. A random draw will be made after that the deadline to commit this tournament ends. You can commit afterwards as LE (i.e. Late Entry) possibly, but it can't be guaranteed. You can play your matches as soon as the draw comes out.
3. You have to talk with your opponent to find the best time for both of you to play the match. You can chat here to find a pleasant date or talk personally per pm. Make sure to clear with your partner who's gonna host etc.
Besides I've just created a Discord-server you can join. It could help to arrange your match better than on mtf.
Link is the following:
https://discord.gg/xvsFDA3
Please try to register there with your mtf nick if you want to join the server, otherwise I'll kick you out of it. All the banter belongs
here
ofc, these threads should remain as the main platform of MTF TE.
4. As
there won't be many TE tournaments like it used to be, we're in no hurry.
However, you will be kindly reminded to play your match within three days.
Organisers shall decide a winner if a match takes too long to take place. Simple rule: Who's more active in the thread, shall advance if his/her opponent doesn't respond.
5. No time for a match, although you joined? No problem, just hand a w/o and announce it here. Your opponent advances to the next round.
6. We play the
MTF Tennis Elbow TieBreak Masters
, you'll decide which surface we take for that. Format is
Best-Of-Three TieBreak Sets, Realistic Mode. To host only TieBreak sets, follow these quick steps:
First, go to misc options right below, it's the fifth circle with cogs on it: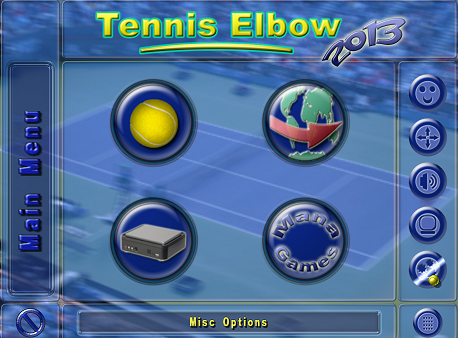 You set 'Games per sets' to zero like down here: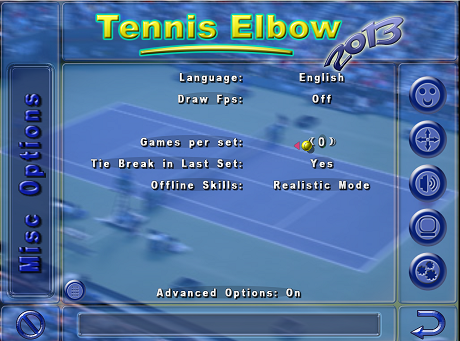 Done? Then just host it in BO3-format like usually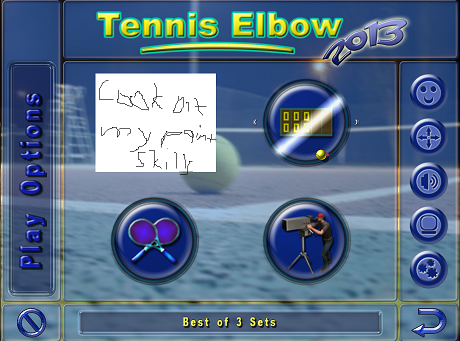 See? That easy.
7. The hoster has to choose the option 'Simulation controls' under the setting 'controls'. We play with Ball preview on plus Danger zone, aiming off and Tiredness on.
8. To maximise the joy of this game it is recommended to use Hamachi Free to have lag-free matches resp. to be even able to host matches.
9. Once you have finished the match, make sure someone posts
the scoreline
in this thread. Unfortunately many image hosters delete uploaded pics after a while, unless you screenshot your stats with gyazo. However, it's nice to let others take a glimpse at your match stats for the banter.
10. If you've finished your match and you're waiting for your opponent who's got to play his match, but you still want to play against fellow MTFers, just feel free to play 'MTF TE League Matches'. Just play a friendly match with anyone from here and post the stats.
Have fun and don't take it seriously.
After reading the MTF TEn Commandments carefully, we're gonna play the TieBreak-Masters on top of last years tournaments, so MTF TE rankings points will start to drop of next year on.
Entry deadline is Friday, 7th of December 5 pm GMT, draw will be made by then