Welcome to the MTF TE tour!
At the Queen's club this time :yeah:
Celebrating One Year MTF Tennis Elbow World Tour
:worship: :worship:
A few simple rules:
1. First and most important rule is that everyone can join!
2. After deadline's over a random draw will be generated
3. You have to talk with your opponent and find the best time for both of you to play the match. You can chat here to find it or talk personally, furthermore to talk about who should host the game and much more.
4. There's a set deadline of 72 hours to play your match. If this deadline is not met, then the players must decide who will withdraw. If no player offers to withdraw then the more active one will go through. If neither player is cooperative/active then the winner will be chosen at random. If a player can give a valid reason for inability to play in the given time and can play lots of matches afterwards (and inform the manager ahead of time) then they might be given an extension.
5. If you can't find time to play tennis elbow then just announce it here. Your opponent wins by walkover. The same vice versa.
6. We play the MTF Tennis Elbow Queen's 500, that means surface is
Grass
. Format is
Best-Of-Three
, here a screenshot of the settings: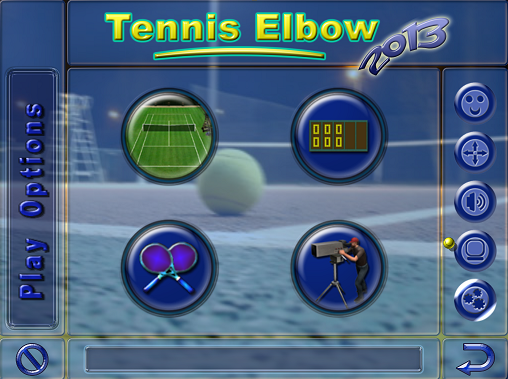 7. If you host you have to choose under the setting 'controls' the option
'Elite controls'.
We play with
Ball preview on plus Danger zone, aiming off. Tiredness on
and
Fair Mode
.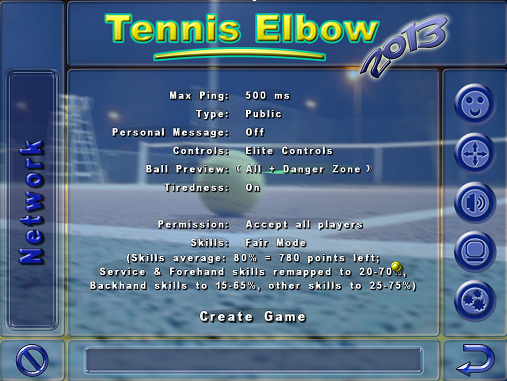 8. To maximise the joy of this game it is recommended to utilise Hamachi Free to have lag-free matches resp. to avoid lags.
9. Make a screenshot of the result and post it here in the thread.
Deadline Sunday 2 pm CEST,
@Cloren
will be the draw maker this time again. Give him all the blame for your hard draw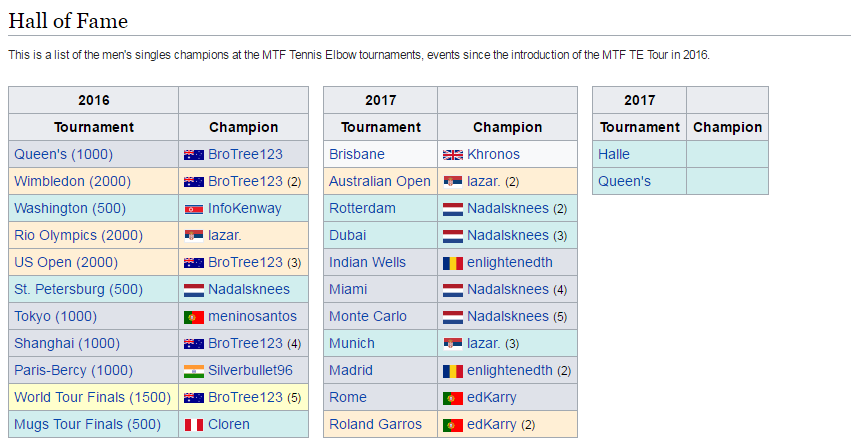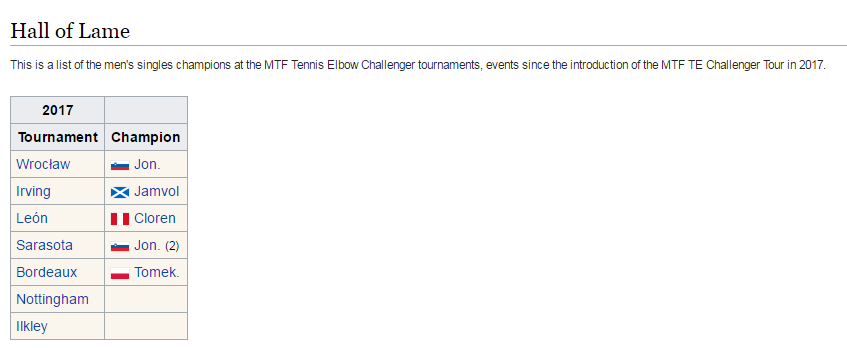 The draw
CH