So since tennis has ended and there is barely things to be talked about, MTF Tennis Elbow will find its short timed home here in General Messages.
Credits:
@Phenomenadal
The rules:
1. First and most important rule is that everyone can join! (aka First TE Amendment)
2. A random draw will be made after that the deadline to commit for this tournament ends. Late Entries could be accepted here. You can play your matches as soon as the draw comes out. Draw will be made live on Discord.
3. You have to talk with your opponent to find the best time for both of you to play the match. You can chat here to find a pleasant date or talk personally per pm. Make sure to clear with your partner who's gonna host etc.
Besides I've just created a Discord-server you can join. It could help to arrange your match better than on mtf.
Link is the following:
[Ask me per pm in case you aren't there]
Please try to register there with your mtf nick if you want to join the server, otherwise I'll kick you out of it. All the banter belongs
here
ofc, these threads should remain as the main platform of MTF TE.
4. Organisers shall decide a winner if a match takes several days to take place. Simple rule: Who's more active in the thread, shall advance if his/her opponent doesn't respond.
5. No time for a match, although you joined? No problem, just hand a w/o and announce it here. Your opponent advances to the next round.
6. We play following three tournaments:

MTF Tennis Elbow French Open: Surface is Clay, format is Best of One regular set in Realistic Mode, elite controls. Final BO3.

MTF Tennis Elbow Advent Masters: Surface is Clay, format is Best of One regular set in Realistic Mode, simulation controls.
MTF Tennis Elbow Mugs Tourney 500: Surface is Hardcourt, format is Best of Three Tiebreak set in Realistic Mode, simulation controls (only for non-top10 players/Mugs only)

You can choose which tournaments you want to sign up for. You can choose all three (if top10 player two) or two or one only as well.
7. The hoster has to choose the option
Ball preview on plus Danger zone, aiming off and Tiredness on.
8. To maximise the joy of this game it is recommended to use Hamachi Free to have lag-free matches resp. to be even able to host matches.
9. Once you have finished the match, make sure someone posts
the scoreline
in this thread. However, it's nice to let others take a glimpse at your match stats for banter.
10. Have fun!
Have fun and don't take it seriously.
After carefully reading the MTF TEn Commandments, you can commit then. You will have time the whole December to complete the whole three tournaments.
Entry deadline is Friday, 11th December noon GMT, draws will be made by then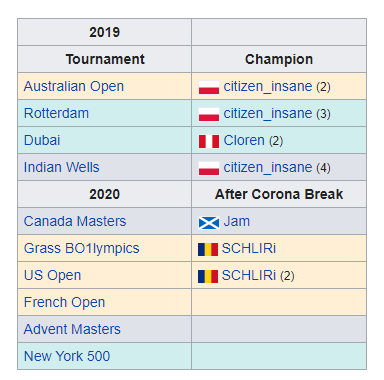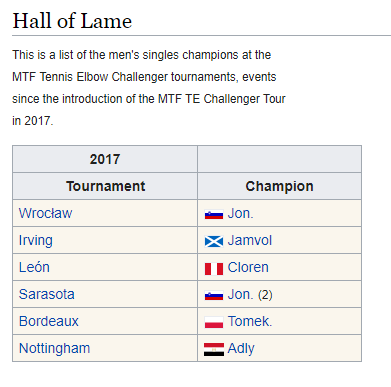 You can download this game for free:
Tennis Game for PC - Tennis Elbow 2013 - Free Demo!