Discussion Starter
·
#1
·
I have already posted this in the Masters Cup thread but I can't help it but post here for everyone easy viewing... LOL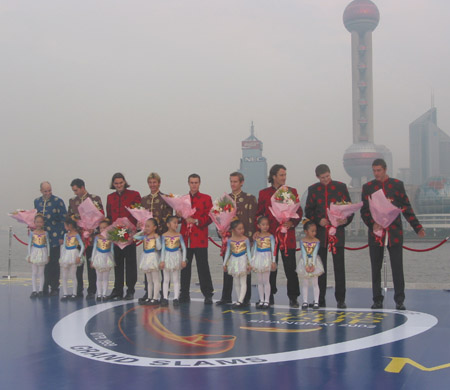 LoL... I'm laughing while typing this...
From a local shanghainese news website, it is reported that while the players are assembled at the bund for the official photo taking session. 9 flower girls came on stage to present the flowers to the players, the players in turn gave a kiss to the girls and the drama came when after marat gave his kiss to his girl, his little girl was so shy that she ran away from the stage , Marat was quite embarressed as he was the only one without a girl so he said in his low voice to persuade the girl to come back and take photo, but the girl kept shaking her head....
That is how this photo came about ...
LMAO!!!