Discussion Starter
•
#1
•
I found myself pondering these vastly different characters and wondering how tennis can thrive off of the brats, tankers, and general entitled bunch of tennis players that exist (and always will exist).
Tomic, Kyrgios and quite a few others have thrown in some odd tank jobs and a lot of the time these guys and a few others just truly don't give a fuk about the sport.
Maybe it's not tanking or being bratty, but just completely shitting your pants at the first glimpse of a Nadal , Djokovic or Federer. Already conceding the battle before it has even begun.
Then I look at a guy like Del Potro
That's the look of someone who wants to be on a tennis court and battle it out. He is not going to throw away a game and give up. He wants to be back and the sad fact of the matter is he will be back.
We all know he is going to come back and play well for 5 months before another injury. But that's the thing that is so endearing about a guy like Del Potro. He isn't chattering away to himself saying "Why am I here in this tiebreak?" "Where is my paycheck?"
"When is the next time I can go clubbing and show up hungover the next day?"
This thread isn't to lament his injury , but to focus on the fighting spirit of the constantly wounded warrior. Imagine if #NEXTGEN had the same Spirit of Del Potro?
Imagine if they all had to go through 4 wrist surgeries and then came back 6 months later to beat a Nadal, Djokovic, or Federer?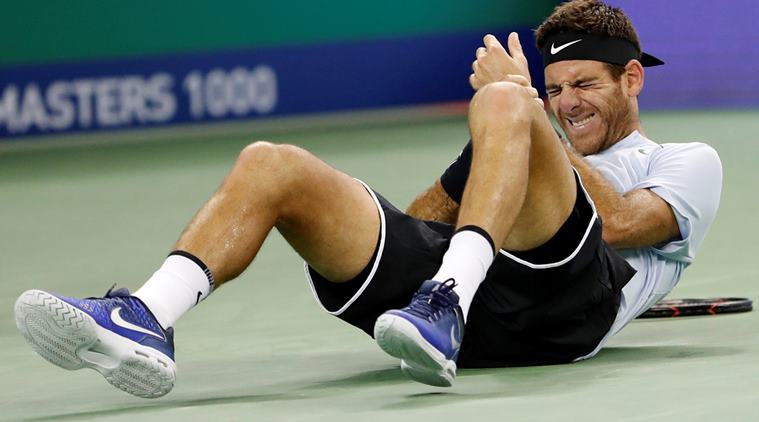 Here is a quote from the BIG Man 2 days before this injur :crying:
I am not scared of the big four," Del Potro told Tennis 365.

"I know how good they are and I know if 100 per cent I can beat them.

"I have beaten them all in the past. I was close to beating Novak in Rome – I had two match points.

"I know the tennis will be even when I am best – but not at moment because I am coming back from injury, but I love to play against them.