Discussion Starter
•
#1
•
The winning difference? You can see it in his fiery eyes. No kidding. It's the mentality, it's belief, it's having a big pair when needed. He doesn't care that it is Novak, or Roger, or Rafa on the other side of the net. He is not intimidated. He knows on his day, he can beat them on the biggest stages.
He has gotten under their skin, made them curse, made them cry, even crippled beast Nadal with his Thor-hand. Healthy Delpo has simply taken their game apart when it mattered.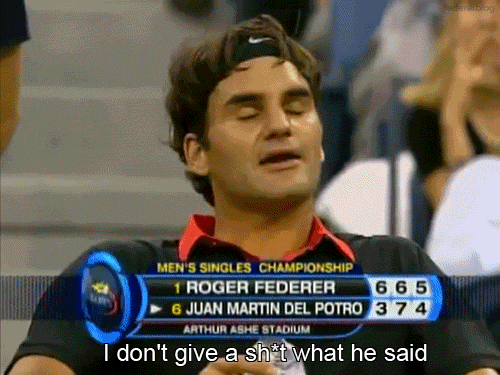 It's about putting yourself in the right position and coming through. There is no doubt in my mind that Juan would have won even more majors had he not been injured so much.
The 2010s, certainly past 2014, should have brought a slew of under 23 yr old slam winners to challenge the 80's born slam winners, but it didn't.
11 1980's born players captured 70 of the 81 majors from Jan 2000 - Jan 2020. 70's born players captured the remaining 11 up to 2004.
Unfortunately the 1990's young players have all lacked enough of key ingredients to win even a single major. It looks like Father Time and/or disease might be their only salvation.
WTF happened to the big, strapping stars of the future?
Questioningly,
masterclass