Discussion Starter
•
#1
•
As much as I was hoping to see Mark in full flight in January, deep down I knew it wasn't going to be the fairy-tale return. I guess my first stage of concern was with 'Age of Love'.. not so much the fact he was doing a tv show, but seeing Mark's lack of physical conditioning on the show didn't sit well with me. This was around May (i think) so after 5 months into his rehab he obviously wasn't working too hard. We were then periodically feed the storis of the tough training he was doing in Las Vegas, but I think that all stopped by August. Shortly after the finale of Age of Love aired Mark went on a surfing trip.
You can clearly see he had been doing some work with Gil Reyes, because Mark looked nice and lean...
Mark returns from the trip with his California buddies and shortly after announced he was leaving Vegas to move back to San Diego.. end of serious training...Mark then struggled his way through the seniors event in October, after 3 tight matches his body stiffened to the point of losing against John MacEnroe in the 4th match.
The BIG major danger sign for me was his physical condition at the Chris Everet event last month. It was very disturbing to see a 40 yr old musician look more like a pro athlete then Mark. I knew right then that things were bad.
The news of knee injury still hurts.. but unfortunately I am not shocked. Mark was not in the right physical shape to be competing for the Open. The penny didn't drop for Mark in 2007, but hopefully now as he faces his 5th knee surgery he starts to realise where things went wrong. In a perfect world Mark would have surgery, it will be a success and by the end of January Mark resumes full training. It doesn't have to end like this for Mark, but it will require a shit load of hard work to re-write a better ending.
I would love to see Mark try and play Wimbledon one more time. He will need to change his body type... looking back he was very lean in his early 20's..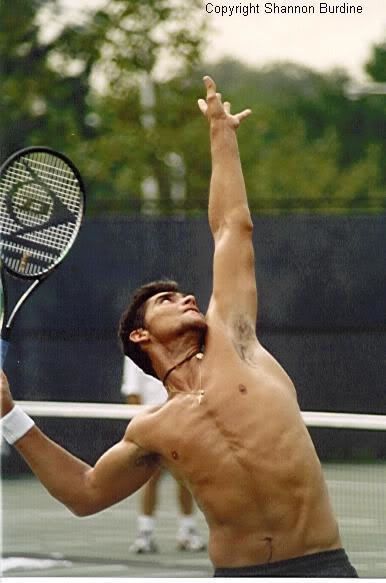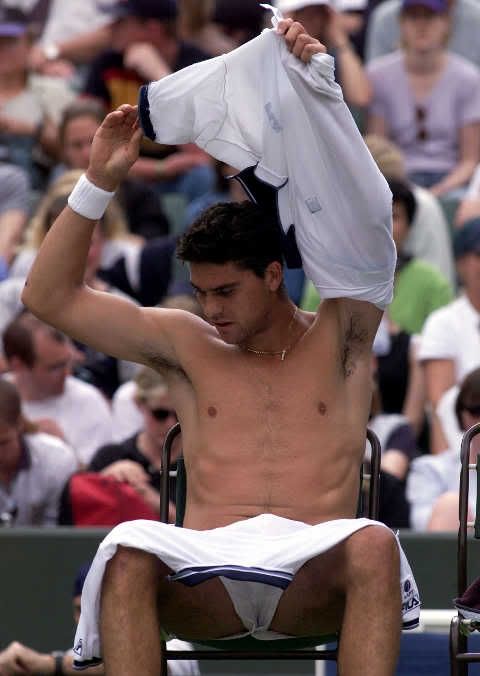 John Newcombe has also said he needs to build up his leg muscles around the knee.. like they were way back in 2003..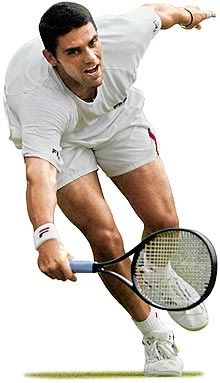 Most of all Mark needs to think about his future... all these knee operations may not be affecting him too much now, but in 10 years time when he's a young dad it might come back to haunt him.