Discussion Starter
·
#1
·
The journal is back :bounce:
I've downloded a song called, "The Rose" and my friend said it was creepy since it belongs to Westlife :lol:
But I guess I've always loved these creepy love songs :inlove: since my life is far from being involved in any kind of romance...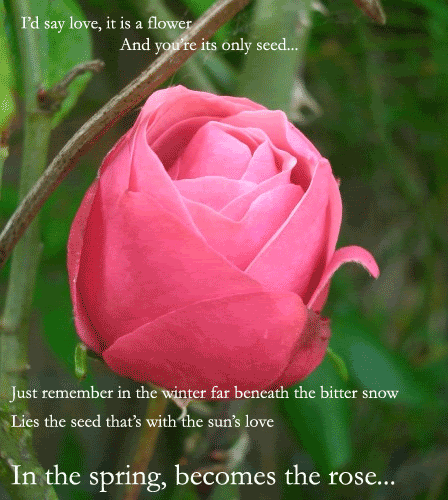 ------------------------
**I think I've been watching "House" too much. Yesterday, my prof. asked some sort of question which we had to identify the certain disease by the symptoms given. I didn't really know the answer, but then he pointed his finger at me
I choose this one disease and when he asked me for a reason. I just told him... "Seriously, I have no idea. I choose this choice because others SUCK worse!" :spit:
Geez!!! He's going to hate me for that! :rolls:
Anyway, he and the whole class seemed to enjoy my reasonableness and my prof told me, "You're indeed going to save his life!" :woohoo:
:haha:
:wavey:
Have the best weekend!!!
:smooch: