Discussion Starter
•
#1
•
No surprise to see Gilles Simon showing he is smarter than your average sportsman, who only repeats the most basic mainstream opinions to make himself look like a better person in public while avoiding any sort of controversy.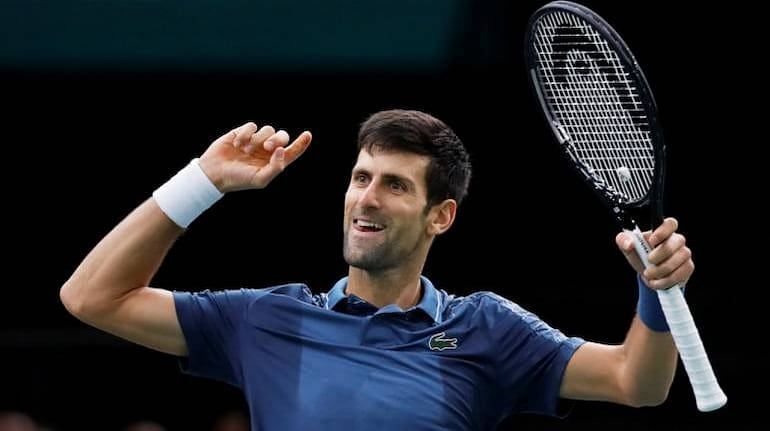 Gilles Simon came out in support of Novak Djokovic, in the wake of controversies surrounding the Adria Tour.

www.sportskeeda.com
"There are a bunch of people who are very happy to weaken Djokovic because it takes up space. They will accuse Djokovic by saying that it is entirely his fault and that it will be better organised on their side. Because they don't want this thing to affect their tournament. It is not trivial, it does not happen by chance.

He's someone very nice to only take it out on himself, it is complicated to decide on the repercussions of all this because it is only politics.

The first wave of criticism against Djokovic, it is very revealing. Since when Noah Rubin has a whole page to demolish Djokovic? This is not the first guy, you say to yourself: 'We absolutely need the opinion of Noah Rubin [laughs]'. The American influence that we have here in France, the Americans also have at home.

Noah Rubin criticized him for not being present at this Zoom meeting. But Djokovic spent 1,500 hours on the phone on this case without Rubin knowing it. Rubin accuses him of not being there in the final conference when he had discussed all the subjects with everyone beforehand.

Novak did a lot more for Noah Rubin than a lot of other guys, but he decided he didn't like him because he was not at the conference which summed up all the meetings he had. This is the problem we have with some players. When you can give the floor to anyone, you will always find guys who disagree and who do not have an overall vision because they haven't been on the circuit for too long.

It won't change Novak's life even if we double the prize money in qualifying for the last Grand Slam of the year, but he is still criticized (for saying that he may not play the US Open). As Novak tries to do a lot of things, it annoys a lot of people .. and right now, it annoys the USTA who want to organize the tournament. They try to reassure everyone but when you have the World No. 1 who says 'No, no we are not playing under these conditions', they are not happy. It's very amazing to see American players dependent on Novak Djokovic because he said he didn't want to play at their place. We have a whole group that says 'no but we have to play at home absolutely' ."