Discussion Starter
·
#1
·

:bigcry: I can't believe it....they lost....my boys lost.....


it was the last match I see with them on TV this season :crying2:
I HATE Bayern! I do! After those bitches from Barca who I absolutely loathe

, Bayern is the 2nd club I Hate! They did this to my boys 6 years ago too...I was as devastated then too :fiery:
I can't believe I cried last night (I don't really cry at any sporting events....and when I say cry I don't mean just to shed a tear)...and Sergio scored but it was disallowed cos he used his hand to stop the ball :awww:

and Miguel was incredible



and he was about to score too when thet linesman fell asleep with his flag up
ok i won't whine about the ref cos robinho wasn't fouled and the penalty was pretty much a gift

but it didn't matter
and capello has to go...he wasn't a good idea from the very start....his style is SO NOT Real Madrid...I hope give him the 12mil euros and shuv it in his ass...and bring a decent coach.
Miguelito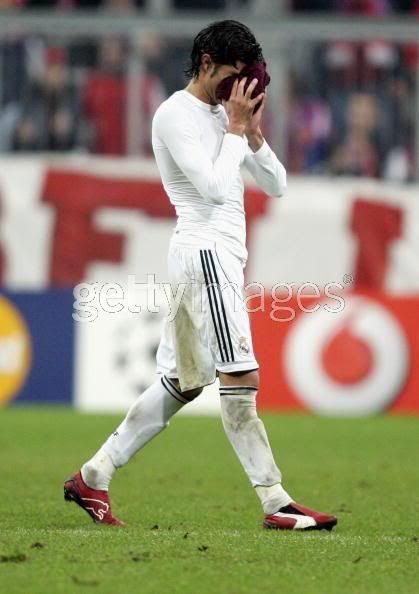 Poor Sergio



Iker