After 2 sets: Tennis' heart is bleeding.
After the match: Tennis breathes a HUGE sigh of relief.
One thing just has to be said for Rublev:
One has to admire Rublev's constant fight, never giving up, wearing his heart on his sleeve out there... he isn't too prideful to lose leaving every single sweat out there. Even in the face of two cruel close lost sets against a free swinging unbothered servebot, in the R1 of a slam he should make the QF in.
And that's partially why he didn't end up another shock R1 upset.
Querrey of course through 3 sets got broken 4 times, all 4 times while serving for the set, and then a 5th time when serving against it.
The first 3 didn't matter in the end because he re-peaked in the tiebreaks to win them, but eventually he couldn't dig himself out of the hole anymore.
Querrey's serve+baseline peak faded away set 4 onwards, but he remained tough by serving big and occasional winners, keeping the pressure up for some time.
Undermentioned that Rublev is mentally very stable.
Doesn't get rattled and continues executing. Sticks to the game plan.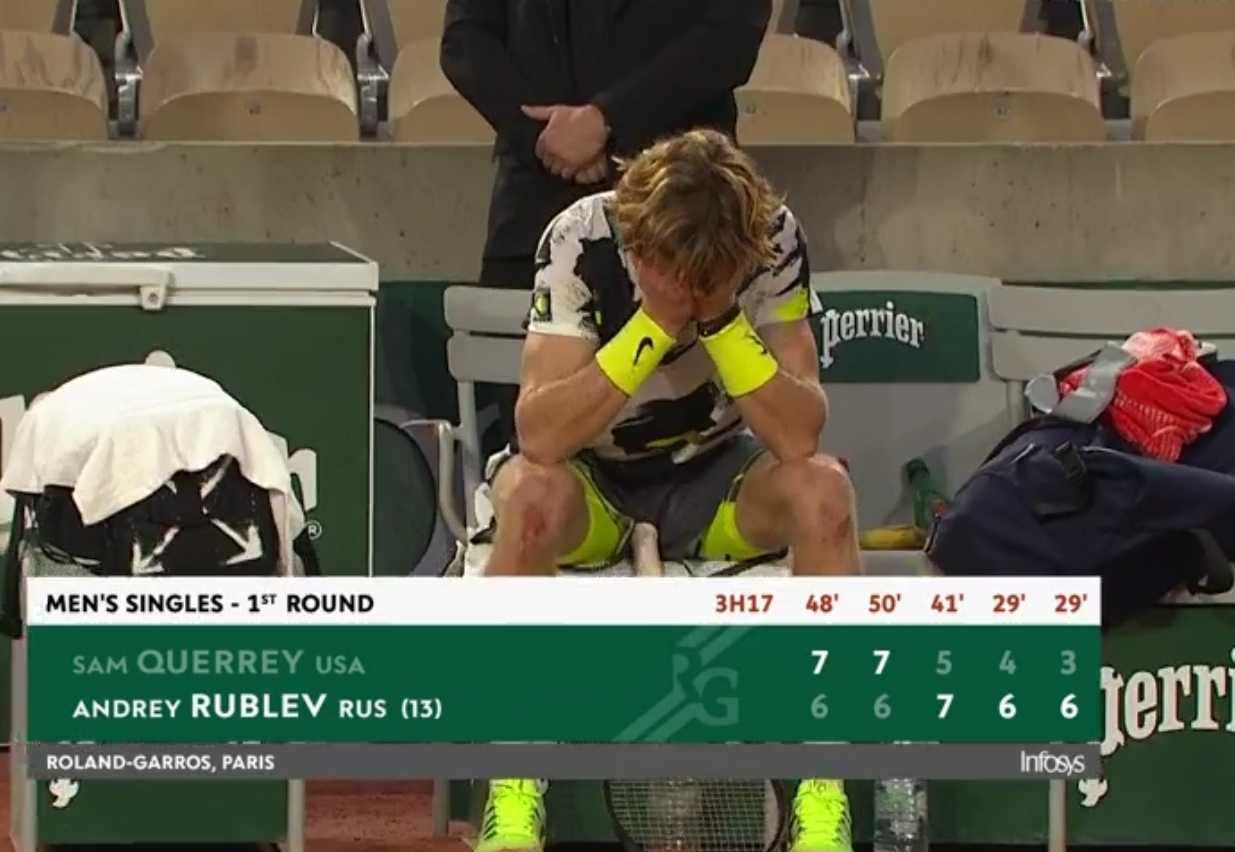 The beautiful emotions giving meaning to it all.
He was down and out, probably semi content with it, but kept clawing...