Discussion Starter
•
#1
•
Blah! Why did this have to happen? Poor Jan :sad:.




Jan Bos is one of my fav speedskaters and he was doing so well this weekend. Ten years after his first World Sprint title he could get the 2nd one...but he fell on the 2nd 500 meters today, beyond his control....nothing he could do.... He's had a great season, and now this happens! :shout:

So now I hope that my other fav in this tournament will keep his no.1 position and become the World Champ!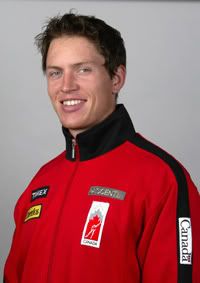 Vamos Jeremy Wotherspoon!!! :bounce:
and lots of :hug: :hug: :hug: to Jan :awww: