Discussion Starter
•
#1
•
oooh I was hoping this might happen! Been waiting since the US Open 2004 for these two to play mixed doubles
. Carlos had trouble with his shoulder at the time and a DC final to play, so I guess he made the right decicion then.
Now, with a first round loss in the singles :awww: and *the wife* still in the tournament, he probably will have thought: ooh why not? :lol: I might as well while I'm cheering for my girlie!
So Carlos entered the men's doubles together with Mariano Zabaleta. Wow, what a :inlove: pair! Would have loved to see that!! They lost in the first round....shame....
Then he also entered the mixed with his own lil Flavia
Okay, so they lost in straight sets as well, but it sure looked like fun!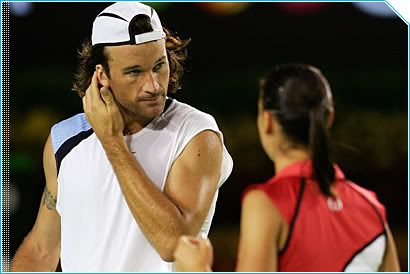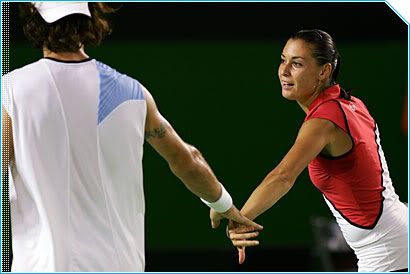 Good to see him on the court :yeah: :hug: