Re: -★-★-★- US Open 2019: Come to my party -★-★-★-
With Roger's comeback in 2017, I had put aside the nerves and stress and was able to just enjoy having Roger out there. The AO win was the biggest part, but don't forget the IW/Miami double... and then of course Wimbledon.
Nadal won the French Open - which was fairly expected - but when he won the USO 2017 my heart sank a little -- seemed like putting some distance between himself and Rafa/Novak in the slam race just wasn't meant to be for Fed.
When he won #20 at AO 2018, I tried to really be at peace with whatever the final outcome was going to be (in terms of numbers) and just enjoy having Roger on the court; 20 is a good number, and you can't control what the others will do. And that lasted for a long while, even though he didn't add to his GS total. I was feeling fairly at peace.
But then the painful nature of the 2019 Wimbledon final has been eating away at me. But even before that: somehow in 2019 Roger just doesn't look as happy to be on the court as he did in 2017 and 18. I think he genuinely just wants to be enjoying himself out there -- but it's impossible to just shrug off a loss like the one at Wimbledon.
And it would be easier to take if newer players were able to really establish themselves. But they are so inconsistent and flaky - and so you just see Nadal and Djokovic taking advantage and cleaning up and Federer - for one reason or another - never able to do so.
* * * * * * * * *​
BUT... on the other hand
-- I really can't be that
"what have you done for me lately?"
greedy person. I can't be like
"the only thing that matters was 5 minutes ago"
and act like I haven't been on this great ride for many, many years, with so many happy moments, just to whine about how these recent losses -- which are so heartbreaking for Roger -- affect
me
. I don't want to live that way -- it's a miserable way to live your life.
I can't pretend that this didn't happen and/or that it now doesn't mean anything: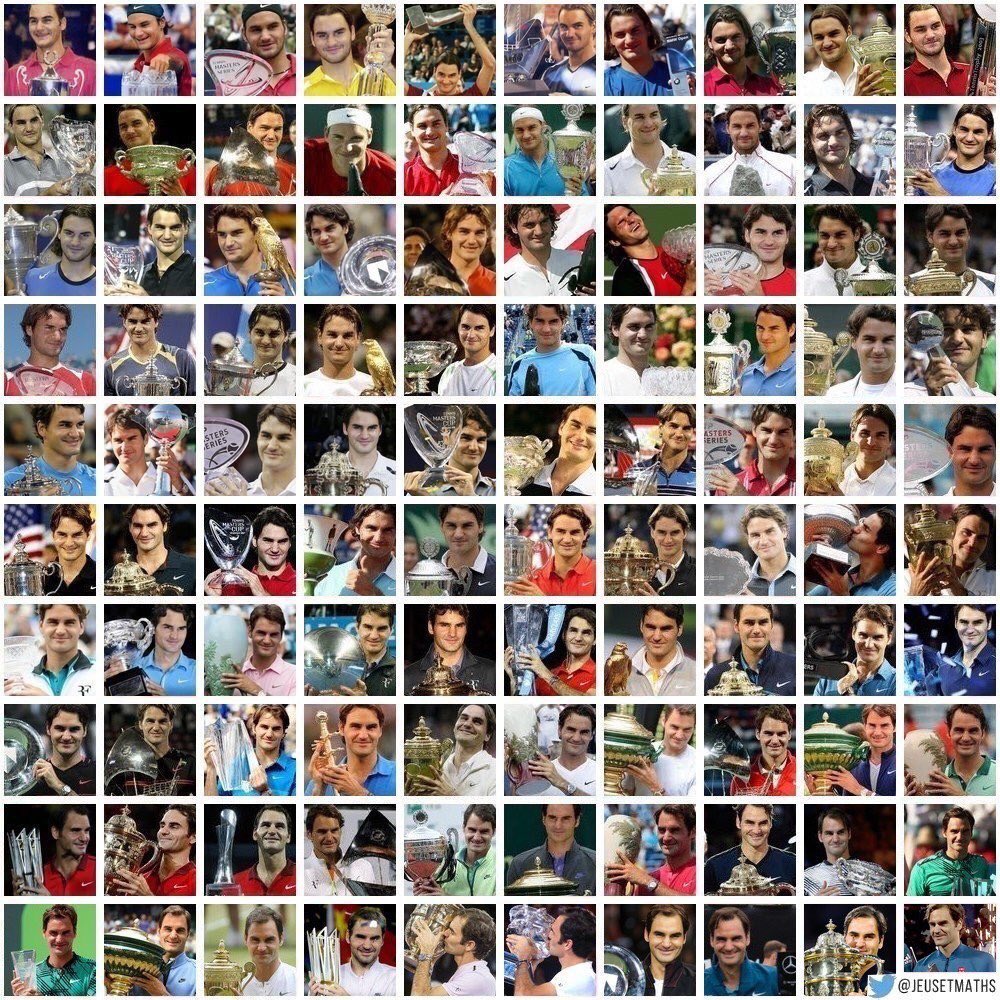 *this image is #100