-
College Tennis
(
http://www.menstennisforums.com/forumdisplay.php?f=1360
)
| | |
| --- | --- |
| Kirijax | 01-23-2014 12:45 AM |
---
Miami Hurricanes

Huge Canes fan here. The men have fallen on hard times, and the women are trending up and may be challenging for a national title in a couple of years. Started my own Canes website to talk about Canes tennis college tennis news and some pro tennis, especially Andy Murray. Any Canes fans out here?!
Canes Tennis
| | |
| --- | --- |
| Kirijax | 03-10-2014 05:07 AM |
---
Re: Miami Hurricanes

The Canes got a much-needed win today. Beating a ranked ACC opponent on the road. Georgia Tech took a really close doubles but then Miami got a good start in the singles and finished with a 5-2 win. They face Troy on Wednesday.
Canes Results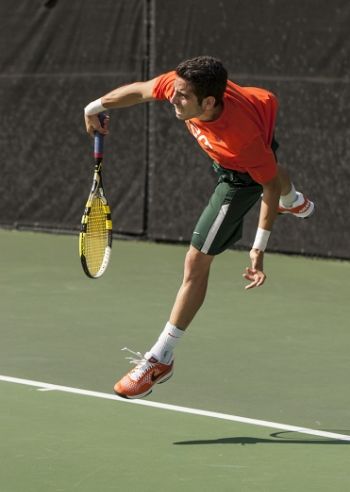 All times are GMT. The time now is

12:44 PM

.
Powered by vBulletin® Version 3.6.8
Copyright ©2000 - 2015, Jelsoft Enterprises Ltd.