My name is Maria, I'm 21, half-Czech, half-Serbian with some Polish blood as well. I'm 1,80 m tall (with my best shoes, otherwise I'm a midget), my weight changes every day so it's useless to write it here, and even though everyone thinks my eyes are brown, they are actually hazel.
I study French and Italian Philology. I interrupted my studies to take up Modern Literature course in Pau, France, but I came back to the Czech Republic after one semester. I will come back to the university in September, in the meanwhile I'm applying for Sports Management and Coaching, and I work for an educational association that creates English worksheets that help kids with learning English.
I'm a huge football fan, I support Sevilla FC and SSC Napoli, but I watch other teams as well. Actually at home, TV is occupied just by me and football is almost always on. I play amateur football, and while in France, I was the first woman ever to represent the university in the regional championship. :D
I've played tennis since I was 14, so obviously I couldn't think of any big career, and I don't have enough talent for that either. But I enjoy the game and I love the people I met because of tennis. I represent a local club in the regional championship as well, and surprisingly I'm ranked better in doubles even though I hate playing doubles. My best and favorite shot is the overhead, and I don't know why, but all players at the players party last year found that extremely funny :p
My favorite players are now almost all retired (Gaudio, Hartfield, Grosjean...). I'm known on the forums as the biggest RRH lover, apart from that I support Alexandr Dolgopolov and Janko Tipsarević, from the Czechs Tomáš Berdych, and even though I'm not his fan, I like watching David Ferrer play. As for the WTA, my favorite players are Flavia Pennetta, Maria Sharapova and Iveta Benešová.
I practice other sports as well, for example squash, indoor cycling and yoga. Apart from sports, I love music (Oasis, Nirvana, The Verve, Bob Dylan, The Beatles, Amaral, Valentina Giovagnini, Daniele Stefani...), writing, eating, hanging around coffeeshops, traveling (my favorite places in the world are Moscow, Cannes, Marseille and Varazze), reading (Antoine de Saint-Exupéry, Dostoyevsky, Pushkin, Gabriel García Márquez...) learning languages (I speak Czech, English, French, Polish, Italian, some bad Spanish, even worse Russian and German, and I understand Serbian, but almost can't speak it) and procrastinating by posting things on Tumblr, Facebook and Twitter. I have a cat called Fernando. My (current) dreams are to travel around South America, to go to Naples to see a SSC Napoli game, and to learn Swedish.
My character is very similar to a flammable liquid, cholerism runs in our family and my classmates and teachers had to get used to the fact that I would sometimes stand up and start yelling at them if something annoyed me. I have my flaws, and I don't want to get rid of them, because I embraced them and loved them as every other part of me. I may not be the most positive person in the world, I often rant about things and I'm cynical sometimes, but beneath it all I believe that life is wonderful and every moment is worth being lived through, because it can only make us happy or stronger.
Me described in a nutshell, in the words of Anais Nin:
"I, with a deeper instinct, choose a man who compels my strength, who makes enormous demands on me, who does not doubt my courage or my toughness, who does not believe me naive or innocent, who has the courage to treat me like a woman."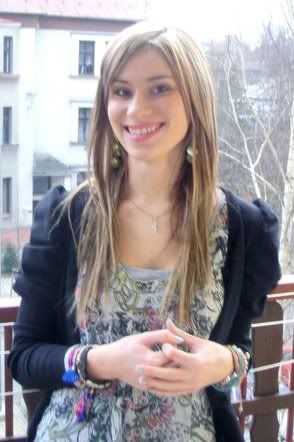 Now my harder side: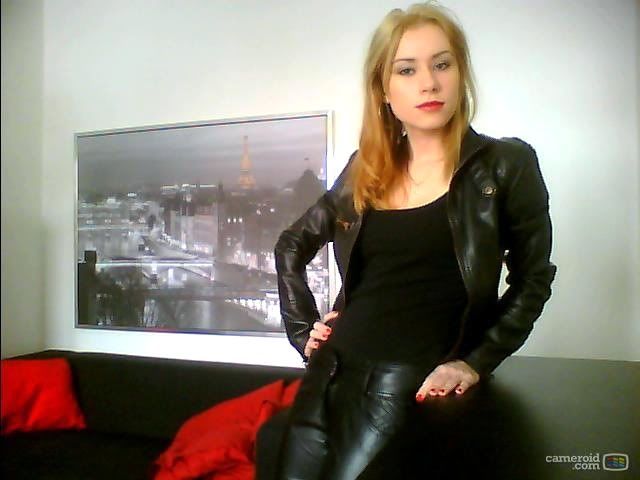 And if you don't like me in my human form, you will maybe like the rabbit one: