Welcome to the Castle!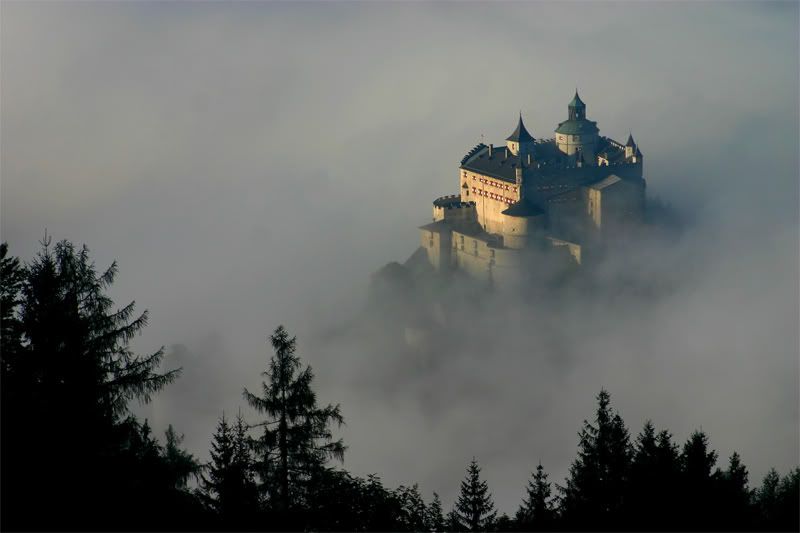 Our Mission Statement:
"To be the most dedicated, loyal and fearsome warriors in battle. And to support our fellow warriors with encouragement, companionship and compassion in the face of all adversity. Our primary mission is to ensure peace, tranquility and harmony for all residents of the Castle."
==============
The Way of the Warrior at the Castle and Beyond
"the Castle's Bushido"
1.
Sacred Combat and Respect:
In Aikido and other Eastern martial arts, you always bow to your opponent, as a way of expressing what your soul would like to declare: "
I honor and respect you as a worthy opponent, and value the opportunity to learn and grow through this combat with you.
" Honor and respect your fellow warriors but honor and respect your opponents even more for the opportunity to learn and grow.
2.
Uncompromising Integrity:
A warrior's character and his/her honor are steadfast. And his/her word is bond.
3.
Serve:
A true warrior serves with honor on and off the battlefield.
4.
Excellence:
Excel as warriors through discipline and relentless will.
5.
Preparation:
Constantly train for battle and fight to win. Failure is never an option for the warrior. Be ready to lead at a moment's notice.
6.
Reality:
A warrior is always grounded in reality. A superficial warrior cannot see how things happen, even though the evidence is everywhere. But a warrior who is centered, conscious, and grounded in reality always has the deeper understanding. The ferocious dog bites the excited warrior. The conscious and centered warrior walks by unharmed. Being centered means having the ability to recover one's balance. A centered warrior is simply not subject to passing whims or sudden excitements.
7.
Kindness:
It is a known fact that the greatest martial arts are also the gentlest. They allow an adversary to fall down gently. A great warrior also does not rush into every battle. A great warrior offers his adversaries the opportunity to make crucial self-defeating errors.
8.
Live in the present:
A warrior has reconciled the past, prepares for the future, but remains firmly entrenched in the present moment. A warrior does not see present experiences in the light of past experiences. Seeing the present through the eyes of the past is a way of remaining in the world of illusion. This is akin to viewing a sunset. Each one is different from the ones before it. Comparing the one being viewed now with past sunsets may detract from a warrior's ability to fully experience it.
9.
Reflection:
A warrior has to be able to analyze him/herself objectively and to think in a rational manner when engaging in a discussion and be willing to admit his/her own mistakes.
==============
PWC Wimbledon - R2
Guillermo Garcia-Lopez(ESP) v. Roger Federer(SUI)[2]
Sam Querrey(USA) v. Marin Cilic(CRO)[11]
Simon Greul(GER) v. Novak Djokovic(SRB)[4]
Tommy Haas(GER)[24] v. Michael Llodra(FRA)
Mardy Fish(USA)[28] v. Janko Tipsarevic(SRB)
Robin Soderling(SWE)[13] v. Marcel Granollers(ESP)
Fernando Verdasco(ESP)[7] v. Kristof Vliegen(BEL)
Simone Bolelli(ITA) v. Jo-Wilfried Tsonga(FRA)[9]
Tommy Robredo(ESP)[15] v. Stefan Koubek(AUT)
Ivo Karlovic(CRO)[22] v. Steve Darcis(BEL)
Dudi Sela(ISR) v. Rainer Schuettler(GER)[18]
Nicolas Almagro(ESP) v. Karol Beck(SVK)
Philipp Kohlschreiber(GER)[27] v. Ivo Minar(CZE)
[b]Andreas Seppi(ITA) v. Marc Gicquel(FRA)
Guillermo Canas(ARG) v. Albert Montanes(ESP)[32]
Vincent Spadea(USA) v. Igor Andreev(RUS)[29]
winner takes
10,000 vcash
:smoke:
=============
Prediction Warriors Contest (PWC) - Rules & Info
- please submit your prediction of the winner of each match in the daily OOP once it's posted in this thread, submissions are not accepted once the first match of the day has started.
- you are allowed to edit your post as long as the first match hasn't started yet.
- your participation will be
nullified
if your post has been edited after the start of the first match for any reason (even typo).
- post the full score of the matches chosen under the "tie-break matches" tag, these scores decide the winner in case two contestants were tied.
- the score is decided in the following manner (according to order of priority) :
* tie-break matches winners > sets won/lost > percentage of games won/lost > order of sets won/lost *
- if two or more contestants were still tied after the tie-break matches, the prize is
divided
between them and all are declared winners.
-
everyone is welcome to participate
and not just regular posters in the Castle.
- results are announced and vcash is given as soon as possible (usually on a daily basis).
- the judges of this contest are Clay Death and habibko.
good luck and have fun!
=============
Prediction Warriors Contest (PWC) - Race
Code:
---
Ranking
Warrior
# of wins
1) icedevil0289 11

2) *Ljubica* 9
Clay Death 9

3) habibko 7
miura 7

4) JolánGagó 6

5) Babolat - Dan 5
Betty 5

6) LinkMage 4
Sapeod 4

7) Stupid Dream 3

8) Arend 2
Corey Feldman 2
Harmless 2
HeretiC 2
jonathancrane 2

9) MacTheKnife 1
Saxoner 1
wacked82 1
---
note:
only the top 8 of the race will be allowed to participate in the World Tour Finals (WTF) PWC at the end of the season, do your best and climb up the rankings on your way to glory!
====================
Castle Contests Relief Fund (CCRF)
as members of the Castle know, we hold vcash prediction contests named
Prediction Warriors Contest (PWC)
for the big tournaments on a daily basis, and we give vcash awards to the winner(s) everyday, to allow the competitions to run smoothly we now announce that the Castle accepts donations for the cause, feel free to donate to me "habibko" and your name will be added in the donators list "
Hall of Fame
" in this post, thanks in advance, we appreciate your help :)
current total vcash in CCRF:
396,814.92 vcash
Last Donation:
icedevil0289 - 30,000 vcash
Hall of Fame:
in order of the amount of donations given
bad gambler
*Ljubica*
icedevil0289
JolánGagó
Sapeod
Clay Death
MrsFedex
..::Manon::...
gio
habibko
jonathancrane
TMJordan
infinityfed
Stupid Dream
miura
Arend
zeleni
HeretiC
biological
=====================
in the Castle:
Arend:
master of catch-phrases, funny as hell, Nole fan.
bad gambler:
hugely generous donator, Fed fan(?)
Babolat - Dan:
Dan from UK.
Betty:
Betty from near Milan, Italy, all for Muzza (and her general Joh)
~*BGT*~:
lover of Roddick and many Frenchies.
biological:
Sophie from the UK, fan of Federer and Tipsarevic among others.
Certinfy:
Jase from the UK, fan of Murray and Del Potro among others.
Clay Death:
The Destroyer from Mississippi, Lord of the Castle, big fan of Clay Court tennis and Nadal the Clay Monster.
Cloudygirl:
Tori from the UK, big fan of Gasquet and Rafa.
cobalt60:
Doctor Sue.
Commander Data:
Tom from Switzerland, Federer fan.
Corey Feldman (AKA Escude):
Mikey from Scotland, big Fed and Muzza fan, future General in progress.
EnriqueIG8:
Javier, Federer fan.
FedFan_2007:
Alex from the US, long time fan of Federer and later on Nadal, big movies and anime tard.
finishingmove:
Arsen the ever Noletard.
gio:
Maja from the USA(?), Nole fan among others (including Rafa and Roger).
habibko:
Habib from Jeddah, SA, big fan of Roger.
Harmless:
Maya from Croatia, mistress of slash fandom, Federer and Muller rock her world.
Har-Tru:
José from Spain, avid fan of Wawrinka and tennis of the good ol' days.
HeretiC:
MTF official tennis match analyzer, Nalby fan.
icedevil0289:
Usha, Federer fan.
infinityfed:
Nadine from London, UK, in love with Federer and Roger's Beloved One.
JolánGagó:
Alex from Spain, big fan of Rafa.
jonathancrane:
Jonathan(?) no more description until he starts coming more often lol
LinkMage:
Gonzalo from Argentina, in love with Fed and vcash.
*Ljubica*:
Rose from London, the biggest Nole fangirl in MTF, and very proud of it too!
lurker
: Vicki, fan of Nadal, Djokovic and Hewitt, also likes Ferrer, retired favs are Rafter and Kuerten.
MacTheKnife:
Glen from the USA, avid McEnroe fan who still enjoys watching tennis.
mimi:
Mimi(?) from Hong Kong, China, Rafa fan.
miura:
Martin from Trondheim, Norway, Roger fan.
MrsFedex:
Nat from Spain, proud Fedal supporter and leader of the THERE'S NO GOAT campaign.
Nathaliia:
Nathalia from Wroclaw(?), Poland.
Pfloyd:
Manuel from the US - Florida.
Sapeod:
Daniel from Gress, Isle of Lewis, Scotland, fan of Muzza, Federer and Montanes among others.
Saxoner:
Matt from Canada, Roger fan, in his own words: "The Newbie that knows nothing, yet", don't worry Matt you'll get the hang of this place really fast ;)
Stupid Dream:
Karin from Utrecht, Netherlands, in love with Fedal.
tangerine_dream:
Tangy the big Roddick fan.
wacked82:
David from (?)
zeleni:
Nole fan.