Welcome to the Castle!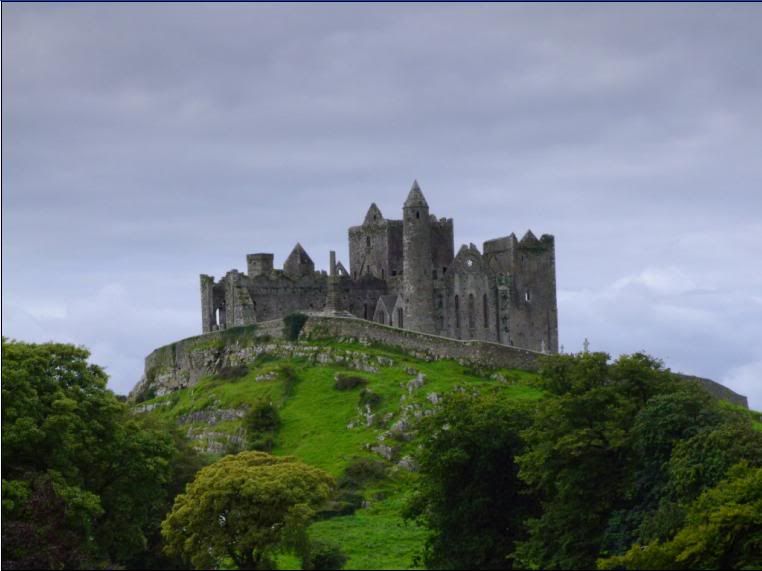 this is the ultimate chat thread for the true tennis warriors, where fans of all players are welcome, you can discuss tennis and freely chat about everything, we also hold prediction contests and give vcash awards for the winners, there are only two rules in the Castle, respect for all players and fans, and make sure to chillax and have fun while you are here :D
==============
congrats
icedevil0289
on winning PWC RG :worship:
==============
Prediction Warriors Contest (PWC) - Race
Code:
---
Ranking
Warrior
# of wins
1) icedevil0289 11

2) *Ljubica* 9
Clay Death 9

3) habibko 7
miura 7

4) JolánGagó 6

5) Babolat - Dan 5
Betty 5

6) LinkMage 4
Sapeod 4

7) Stupid Dream 3

8) Arend 2
Corey Feldman 2
Harmless 2
HeretiC 2
jonathancrane 2

9) MacTheKnife 1
Saxoner 1
wacked82 1
---
note:
only the top 8 of the race will be allowed to participate in the World Tour Finals (WTF) PWC at the end of the season, do your best and climb up the rankings on your way to glory!
====================
Castle Contests Relief Fund (CCRF)
as members of the Castle know, we hold vcash prediction contests named
Prediction Warriors Contest (PWC)
for the big tournaments on a daily basis, and we give vcash awards to the winner(s) everyday, to allow the competitions to run smoothly we now announce that the Castle accepts donations for the cause, feel free to donate to me "habibko" and your name will be added in the donators list "
Hall of Fame
" in this post, thanks in advance, we appreciate your help :)
current total vcash in CCRF:
336,814.92 vcash
Last Donation:
Clay Death - 10,000 vcash
*Ljubica* - 50,000 vcash :worship:
JolánGagó - 20,000 vcash
Hall of Fame:
in order of the amount of donations given
bad gambler
*Ljubica*
JolánGagó
Sapeod
Clay Death
icedevil0289
gio
habibko
TMJordan
MrsFedex
infinityfed
Stupid Dream
miura
Arend
zeleni
HeretiC
biological
=====================
in the Castle:
Arend:
master of catch-phrases, funny as hell, Nole fan.
bad gambler:
hugely generous donator, Fed fan(?)
Babolat - Dan:
Dan from UK.
Betty:
Betty from near Milan, Italy, all for Muzza (and her general Joh)
~*BGT*~:
lover of Roddick and many Frenchies.
biological:
Sophie from the UK, fan of Federer and Tipsarevic among others.
Clay Death:
The Destroyer from Mississippi, Lord of the Castle, big fan of Clay Court tennis and Nadal the Clay Monster.
Cloudygirl:
Tori from the UK, big fan of Gasquet and Rafa.
cobalt60:
Doctor Sue.
Commander Data:
Tom from Switzerland, Federer fan.
Corey Feldman (AKA Escude):
Mikey from Scotland, big Fed and Muzza fan, future General in progress.
EnriqueIG8:
Javier, Federer fan.
finishingmove:
Arsen the ever Noletard.
gio:
Maja from the USA(?), Nole fan among others (including Rafa and Roger).
habibko:
Habib from Jeddah, SA, big fan of Roger.
Harmless:
Maya from Croatia, mistress of slash fandom, Federer and Muller rock her world.
Har-Tru:
José from Spain, avid fan of Wawrinka and tennis of the good ol' days.
HeretiC:
MTF official tennis match analyzer, Nalby fan.
icedevil0289:
Usha, Federer fan.
infinityfed:
Nadine from London, UK, in love with Federer and Roger's Beloved One.
JolánGagó:
Alex from Spain, big fan of Rafa.
jonathancrane:
Jonathan(?) no more description until he starts coming more often lol
LinkMage:
Gonzalo from Argentina, in love with Fed and vcash.
*Ljubica*:
Rose from London, the biggest Nole fangirl in MTF, and very proud of it too!
lurker
: Vicki, fan of Nadal, Djokovic and Hewitt, also likes Ferrer, retired favs are Rafter and Kuerten.
MacTheKnife:
Glen from the USA, avid McEnroe fan who still enjoys watching tennis.
mimi:
Mimi(?) from Hong Kong, China, Rafa fan.
miura:
Martin from Trondheim, Norway, Roger fan.
MrsFedex:
Nat from Spain, proud Fedal supporter and leader of the THERE'S NO GOAT campaign.
Nathaliia:
Nathalia from Wroclaw(?), Poland.
Sapeod:
Daniel from Gress, Isle of Lewis, Scotland, fan of Muzza, Federer and Montanes among others.
Saxoner:
Matt from Canada, Roger fan, in his own words: "The Newbie that knows nothing, yet", don't worry Matt you'll get the hang of this place really fast ;)
Stupid Dream:
Karin from Utrecht, Netherlands, in love with Fedal.
tangerine_dream:
Tangy the big Roddick fan.
wacked82:
(?)
zeleni:
Nole fan.