its in your eyes
---
I have to work at 4am, but with Daylight Savings I actually work at 3am. wtf. I come home at 1230 and watch RAFA vs. Federer...
VAMOS RAFAEL!!
Then I go to Lancaster to go out with my friend for a little bit....... I then come back to Reading to see
The Starting Line
which will be fantastic. It's been a year and a half since I've seen them and its like the first "real" concert they've ever had in Reading... Normally we get HUGE people like Elton John or Cher or Sting, but never like my music. So EVERYONE I know is going!!!! Yay!!! It's gonna be so fun! Then I go back to Lancaster and come back to West Lawn to sleep. That's hott.
VAMOS!!!!!!!!!!!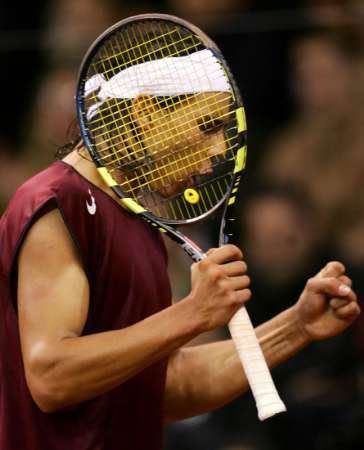 Views
531
Comments
0
Comments
Trackbacks