Max's 30th birthday
---
hello everybody!
You know, it's Max's b'day on the 6th of July. If you want to congratulate him then, please, send your text and a small photo of yours to
admin@maxmirnyi.com
Everything will be added to a special page that will be sent to Max on his b'day.
---
PAT RAFTER FOREVER
IGOR ANDREEV
MAX MIRNYI
Tommy Robredo, David Ferrer, Feliciano Lopez, Carlos Moya
Jarno Trulli & Ian Thorpe
AntiSchumi
www.maxmirnyi.com
www.igor-andreev.ru
Re: Max's 30th birthday
---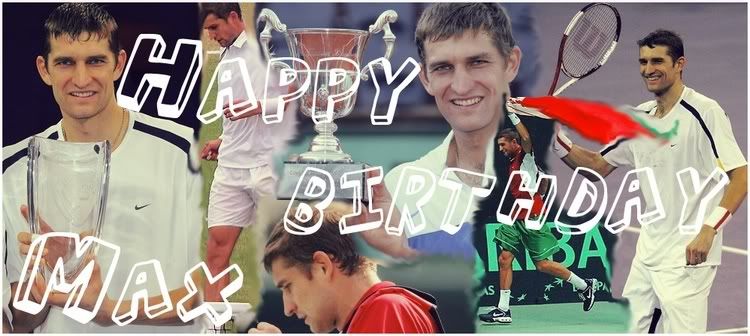 Re: Max's 30th birthday
---
Happy birthday to Max!!!
---
*MADE IN USSR*
'Amar' es el empiece de la palabra 'amargura'...