Registered User
Join Date: Aug 2006
Age: 31
Posts: 37
Western Grip Confusion
---
I have recently switched to a full western forehand grip and had a lot of success with it on the forehand but the backhand is impossible for me. Before I switched, I used the eastern grip and had a 1 handed backhand. Now, withthe full western grip, I am lost when the ball comes to my backhand. Is the 1 handed backhand possible with the western grip or should I try to learn the 2 handed backhand?
Re: Western Grip Confusion
---
I made the switch from a one-handed backhand to a twohanded backhand a number of years ago. It took me a couple of years before it got good, but my backhand is infinitely stronger today than it was when I played a one-hander.

But you can still play singlehandedly, you just need to adjust your grip everytime you opponent plays to your backhand. It's no big deal really, you need to adjust your grip when changing from forehand to backhand anyway.
Re: Western Grip Confusion
---
left hand on throat of racket between shots. use that to switch grips from fh to bh. that's how everyone does it. watch some matches of single handed players. u'll always see some point where the left hand (for a right hander) is on the throat of the racket.
---
Please see
here
if interested in downloading tennis matches.
Contrary to popular belief, I am not a Rafa hater. I am, however, a RAFATARD hater and therefore take endless delight in each Rafa loss as it allows me to sock it hard to his tards. Do try and understand the difference (TARDS)! Don't get me started on Choke-ovic though. Him I do despise. And his TARDS are the lowest of the low
.
Join Date: Nov 2003
Posts: 124,507
Re: Western Grip Confusion
---
Here is an example with Berasategui.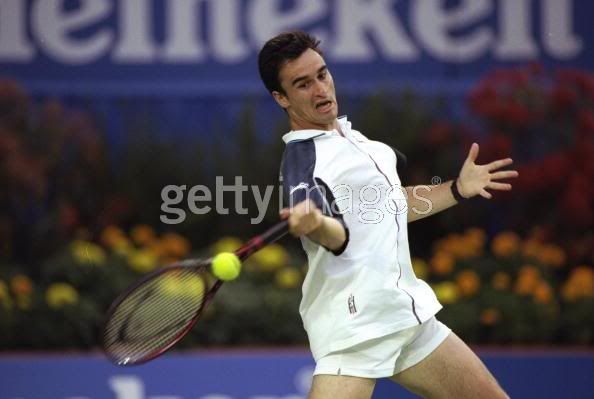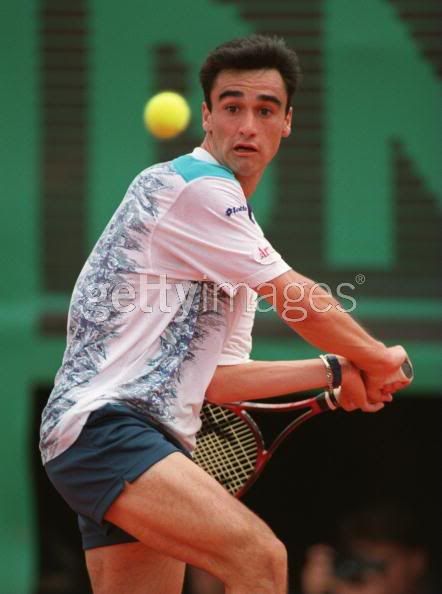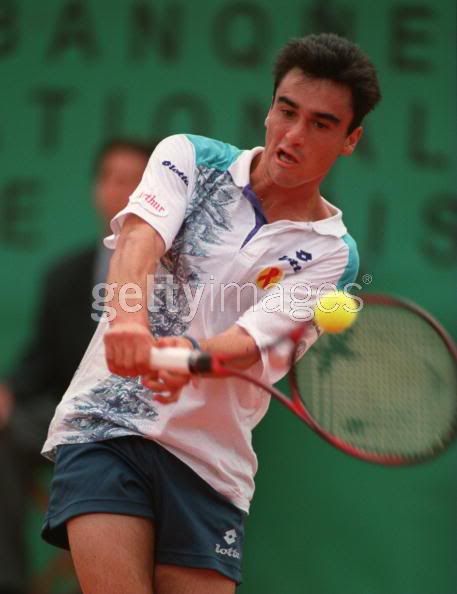 ---
" On Nadal bumping him on the changeover, Rosol said: "It's ok, he wanted to take my concentration; I knew he would try something".
Wilander on Dimitrov - "He has mind set on imitating Federer and yes it looks good. But he has no idea what to do on the court".
Quote:
I definitely would have preferred Gaba winning as he needs the points much more, but Jan would have beaten him anyway. I expect Hajek to destroy Machado, like 6-1 6-2.
Machado wins 6-2 6-1
Re: Western Grip Confusion
---
Quote:
Here is an example with Berasategui.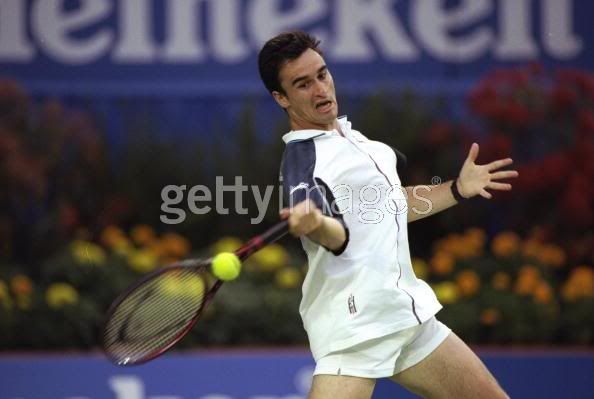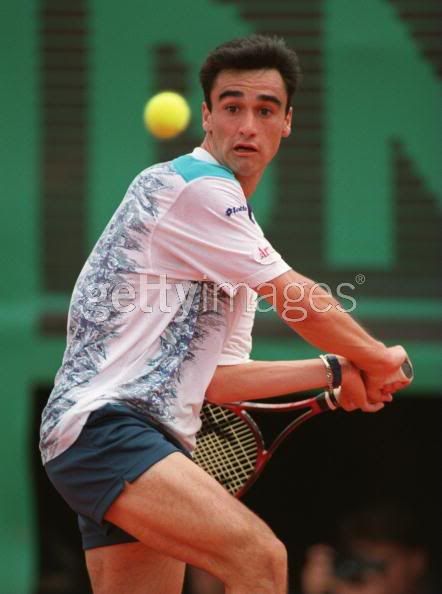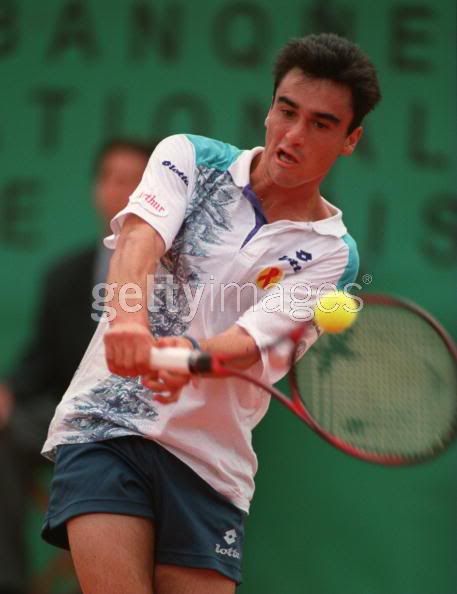 Yeah, but Berasategui's technique was mindblowing. I think you need incredibly flexible wrists to pull that off.
Re: Western Grip Confusion
---
He was sexy
---
"Poor is the man whose pleasures depend on the permission of another" .. Madonna
Drooling after Schuettler, Bolelli, Volandri, Starace (short haired version), ToJo, Tursunov, Alves, Petzschner, Simon, Qureshi, Steve Johnson
Registered User
Join Date: Aug 2006
Age: 31
Posts: 37
Re: Western Grip Confusion
---
So when I'm using the western forehand grip I can switch the grip to an eastern grip when the opppenent hit to my backhand so I can do the 1hbh.
OR
I can keep the western forehand grip and just do a 2 handed backhand when they hit to my backhand like Berasategui.

But is it possible to hit a 1 handed backhand with the full western grip?
Any pros do it?