Registered User
Join Date: Sep 2006
Age: 30
Posts: 20
David Martin
---
i looked through the american players thread briefly and saw that they was no thread for dave martin. i watched him and scott lipsky win their first atp doubles title this past week at the sap open beating the bryan brothers in the final and i have to say that i am very impressed. they outplayed the bryan bros throughout most of the match and deserved to win the title. apparently both dave and scott (as well as the bryan bros) all went to stanford so it was intersting to see an all-stanford showdown. but that aside, martin really drew my attention, he has great hands around the net, plays smart, and returns very well. not a big serve but he places it quite well. he was also an extremely nice guy and signed autographs for everyone and i literally mean EVERYONE; i mean he was there for about 25 minutes.......
here as some pics i took of him in sunday's final.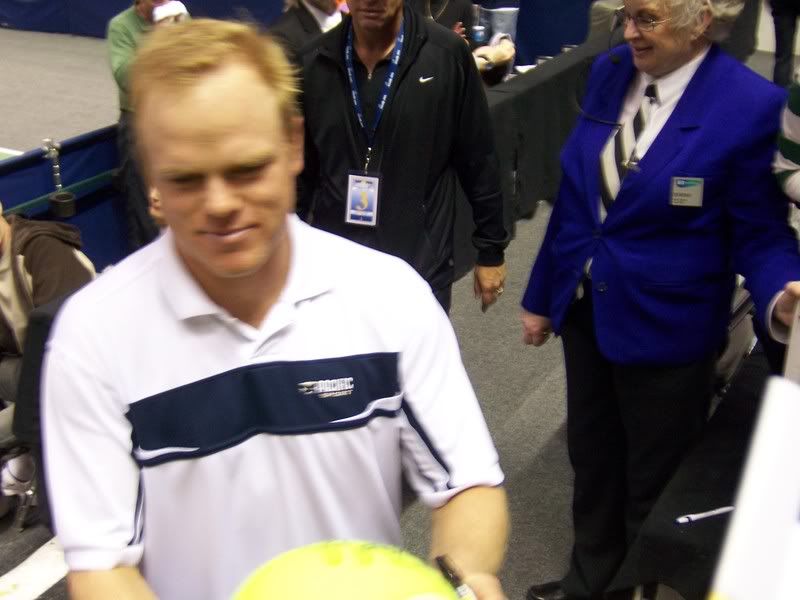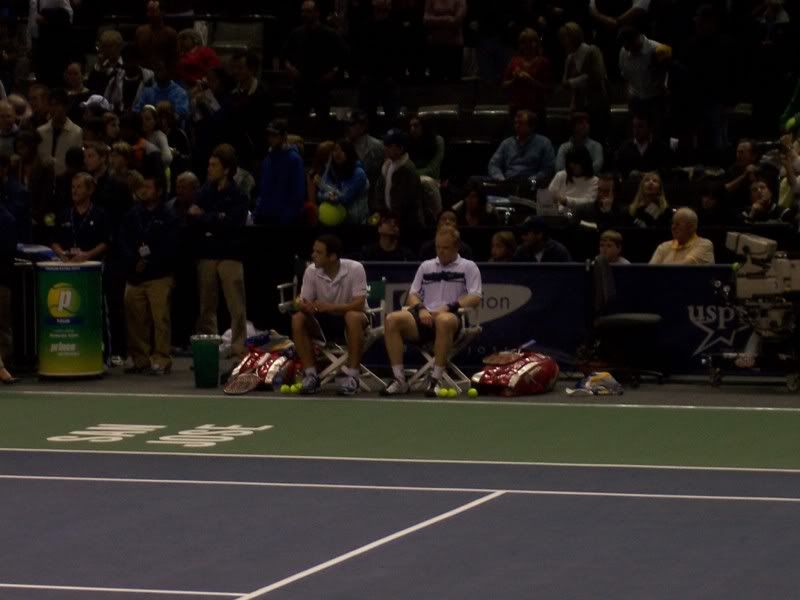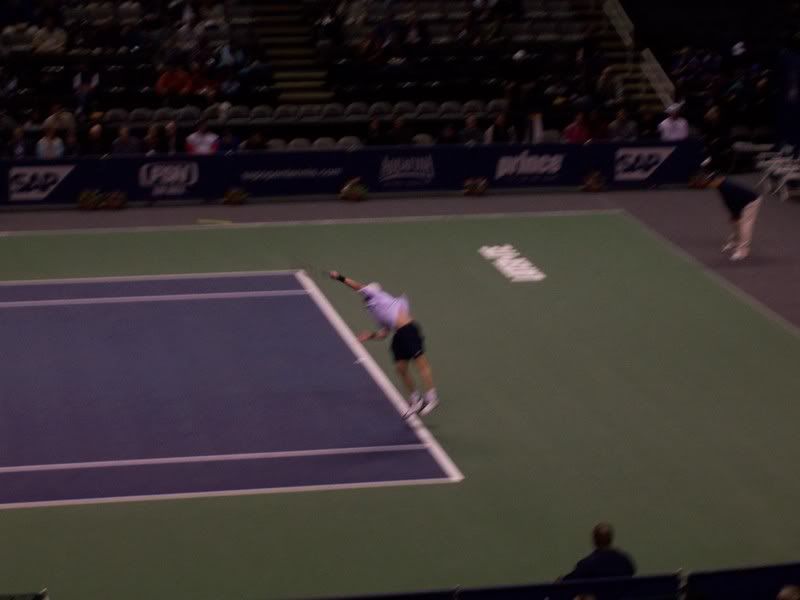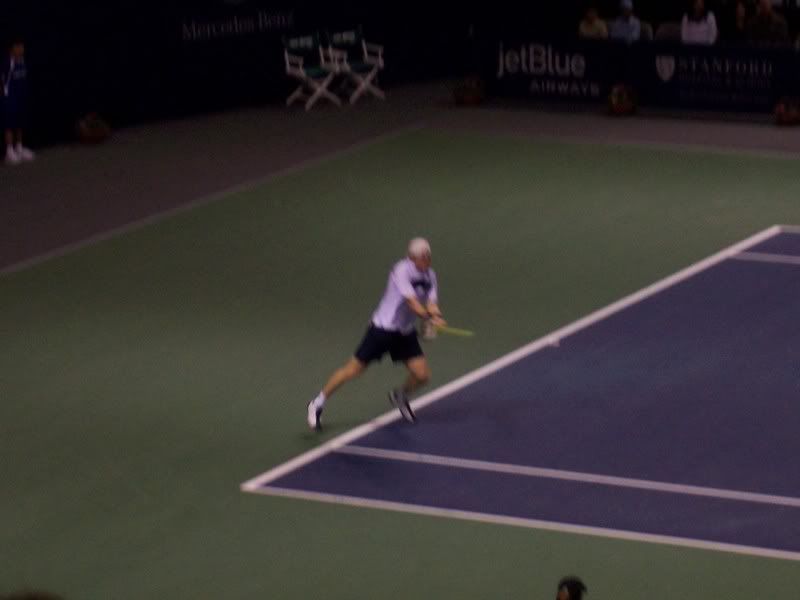 Re: David Martin
---
From what I've seen from them, they are pretty fun guys, and I'm happy for their win. You should have made a joint thread!
---
Jim Thomas - Max Mirnyi - Jordan Kerr - Rohan Bopanna - Andy Roddick - Aisam-Ul-Haq Qureshi - Ilia Bozoljac - Chris Haggard - Jan-Michael Gambill - Donald Young - Nathan Healey - Lleyton Hewitt - Jamie Murray - Olivier Rochus - James Blake - Vince Spadea - Tim Henman - John Isner - Travis Parrott - Paul Goldstein - Tim Henman - Wes Moodie - Arnaud Clement - Michael Russell - Jeff Coetzee
Surbiton Trophy Challenger 1998-2008
Jim Thomas Official Site
Jeff Coetzee Official Site
Registered User
Join Date: Sep 2006
Age: 30
Posts: 20
Re: David Martin
---
i figure there's already a scott lipsky thread so i would start one for just david
Re: David Martin
---
David is a Stanford alumn too isn't he? Leif Shiras talked more about David than McClune at USA/France Davis Cup where both were invited as hitting partners.

Davis Cup experience a highlight for Martin

Doubles star David Martin warmed up for his appearance at the XL Bermuda Open by training with America's Davis Cup team.

Martin said hitting with Andy Roddick, James Blake and the Bryan Brothers during America's clash with France had been the best experience of his career.

The journeyman pro, who crashed out of both the singles and doubles events here in the first round, was called on by the hugely successful U.S. team as a kind of 'sparring partner' for the France clash.

"The Bryan brothers wanted a left-handed hitting partner because they were going to be playing Michael Llodra (a French lefty). As it turned out he played singles too, so I hit with Roddick and Blake, to help them practice against a left-hander.

"It was one of the best things I've done in tennis. I learned a lot from those guys, just about how they prepare and things like that. I was on court with them before the main matches and I actually got quite emotional when the national anthems were playing."

Martin, from Oklahoma, started his tennis career at Stanford University, where he first teamed up with doubles partner Scott Lipsky.

The pair, who made the third round at their first Wimbledon appearance last year, arrived with high expectations, but were beaten in the first round on Tuesday.

One trip to Bermuda, two games, two defeats. That's been the story of the week for Martin.

But he says that's part of life as a tennis pro. You have to get used to losing.

"Unless you're Roger Federer you're going to lose virtually every week. Being able to handle defeat is something you have to learn quickly.

"You have to be able to bounce back and have a long term view of things rather than simply focusing on the match you just lost.

"I don't mean be happy with losing. Getting beat should always hurt."

Martin has had more success in doubles than singles, where he believes his lack of power and pace have hampered his progress against the big guns.
---
"What kind of shape am I in now? Well round is a shape." said Roddick with a laugh.
"I had a very detailed retirement plan, and I feel like I've met every aspect of it: a lot of golf, a lot of carbs, a lot of fried food, and some booze, occasionally — I've been completely committed ... The results have shown."
Mugs Tennis Forums
Re: David Martin
---
Yes, both David and Scott are Stanford Alum, and I'm pretty sure they both graduated and got their degrees. They are perhaps the most educated doubles team on tour right now
.
oh, except for the twins. D'uuuuuuuhhhhhhh.
---
Best twitter posts of the epic match:

@dougrobson - Whoever is supplying Mahut with hair gel needs to ink a sponsorship deal now.

@Wimbledon - FYI, with @Wimbledon live scoring devices, please add 50 to the games in the fifth set of the Isner v Mahut match.

@HolterMedia - Nice to see that a three-day test has come to tennis here @wimbledon.


Andy wearring Crocs, courtesy of Smitty8
Re: David Martin
---
I got this guy's autograph at the Davis Cup USA vs France!
---
TT 2015 w/chowdahead25
: Estoril, Bucharest, and Auckland Champions

Miami Finals
COLLEGE TENNIS SUB-FORUM
BAGHDATIS | FEDERER | DANCEVIC | GASQUET | DOCTOR IVO
JOHN | KRAJICEK | RUSSELL | BAKES | GINEPRI | SAM | STEVO |MARDY | SMEE
JBlock and Kendo Forever
Re: David Martin
---
---
TT 2015 w/chowdahead25
: Estoril, Bucharest, and Auckland Champions

Miami Finals
COLLEGE TENNIS SUB-FORUM
BAGHDATIS | FEDERER | DANCEVIC | GASQUET | DOCTOR IVO
JOHN | KRAJICEK | RUSSELL | BAKES | GINEPRI | SAM | STEVO |MARDY | SMEE
JBlock and Kendo Forever