Registered User
Join Date: Mar 2005
Posts: 40
Re: Kolya at Wimbledon
---
I'm sad that Nikolay had to retire with injury, but at the same time I was really not looking forward to him and Youzhny having to play in the third round...

I wouldn't have wanted either of them to lose!
Registered User
Join Date: Aug 2004
Location: In the middle of nowhere... but near the beach :)
Posts: 4,626
Re: Kolya at Wimbledon
---
Lets just hope that the injury is not serious and he can get back to being 100% on the courts!
---
I want to have my evil way with Tommy Robredo
My Av was made by J'torian
Re: Kolya at Wimbledon
---
What a sad news!
Get well soon Kolya
---
The King Roger Federer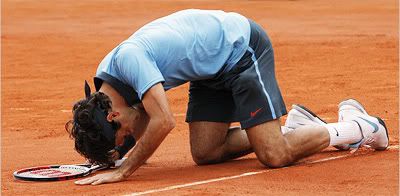 Pain is only temporary but victory is forever