Re: KOLYA DAVYDENKO PICTURE THREAD
---
black looks nice
Re: KOLYA DAVYDENKO PICTURE THREAD
---
I FINALLY bought a new scanner
So here is everything that I owe to you
Scans are from Tennis Plus, Tennis and Business and Seven Days Magazines
Fishing in Australia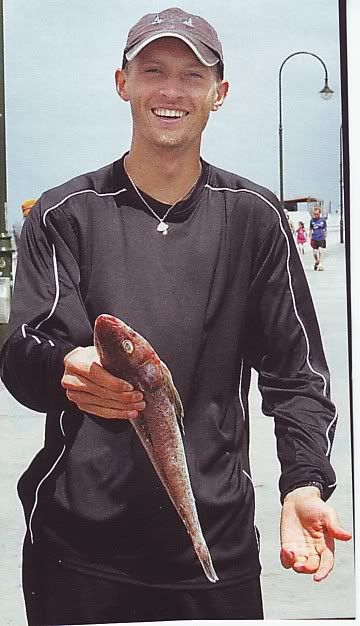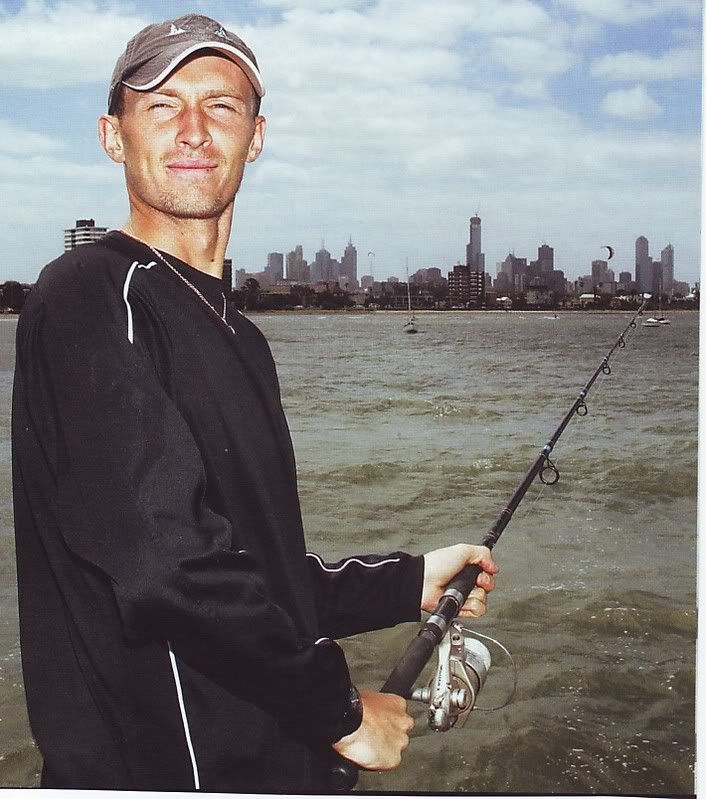 Honeymoon ;D ;D ;D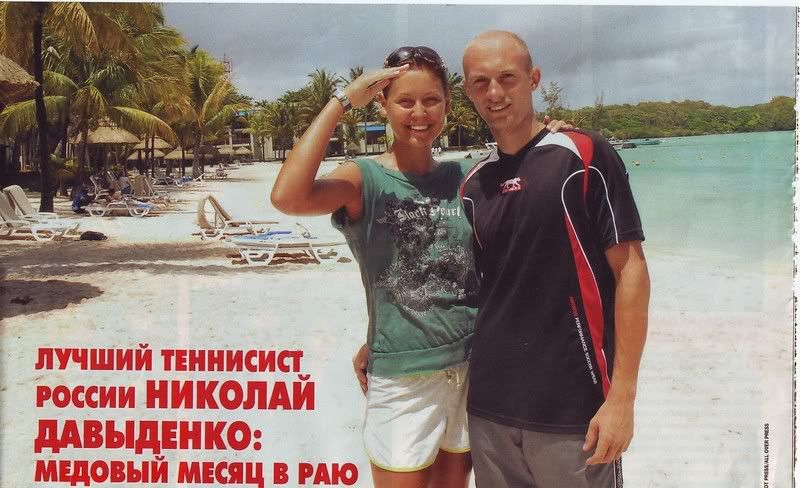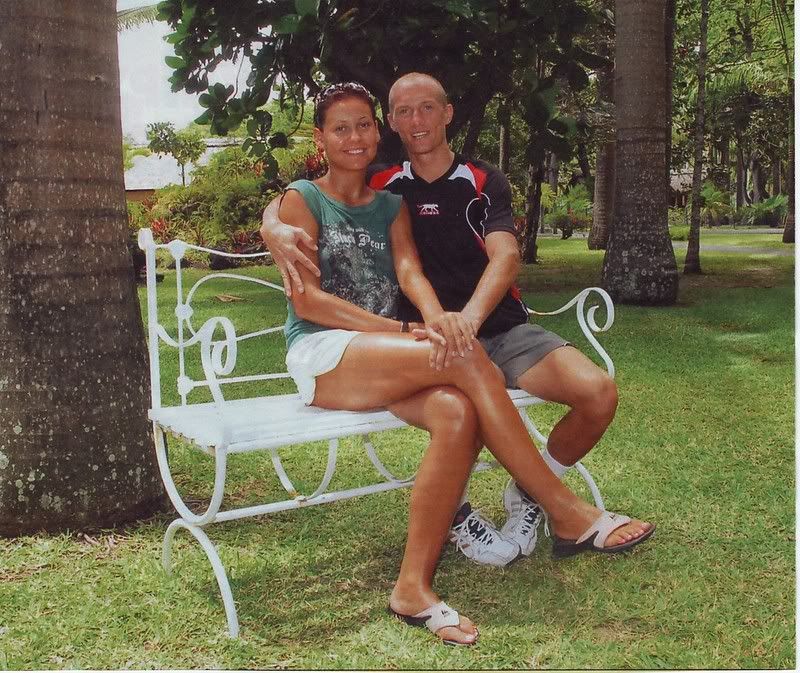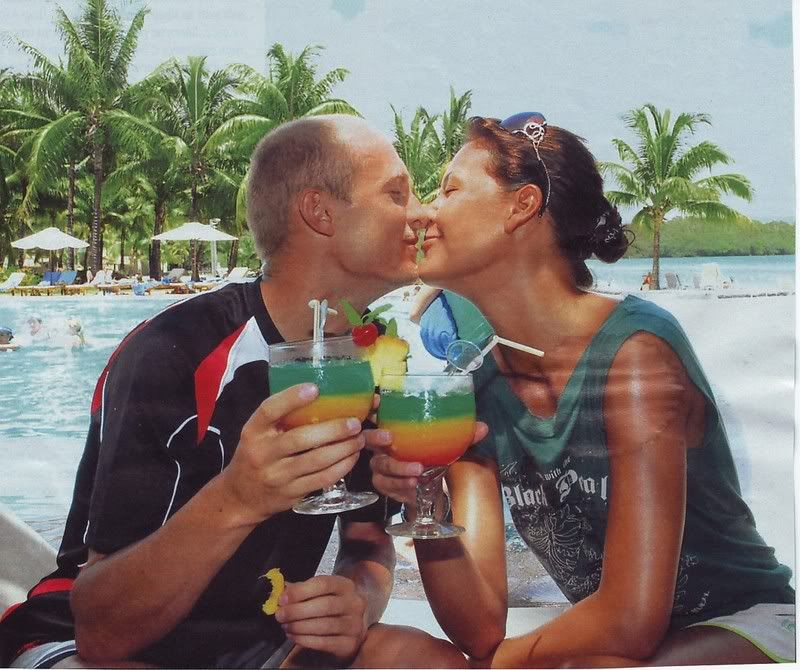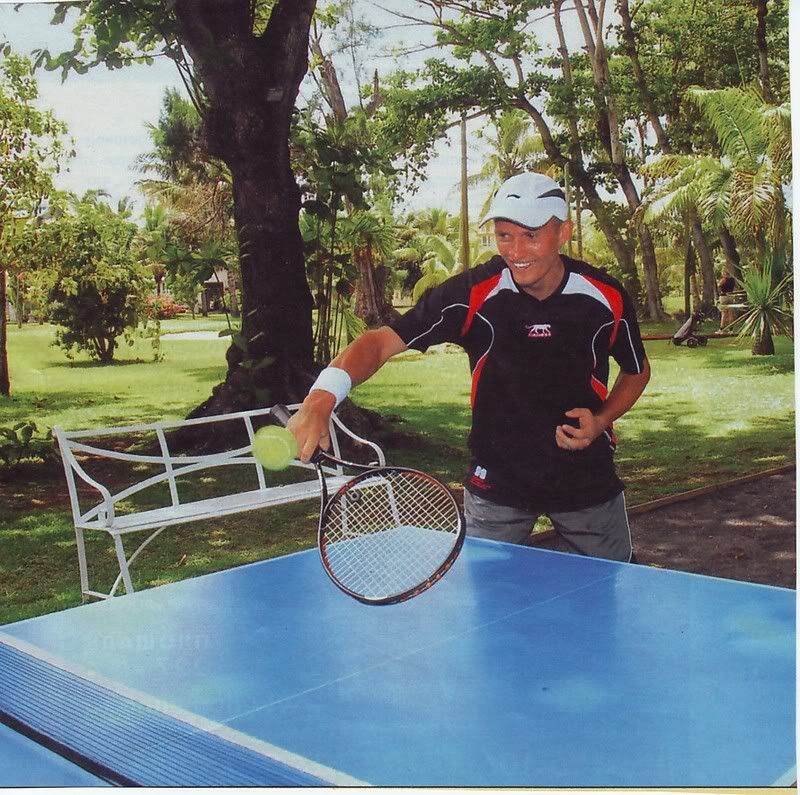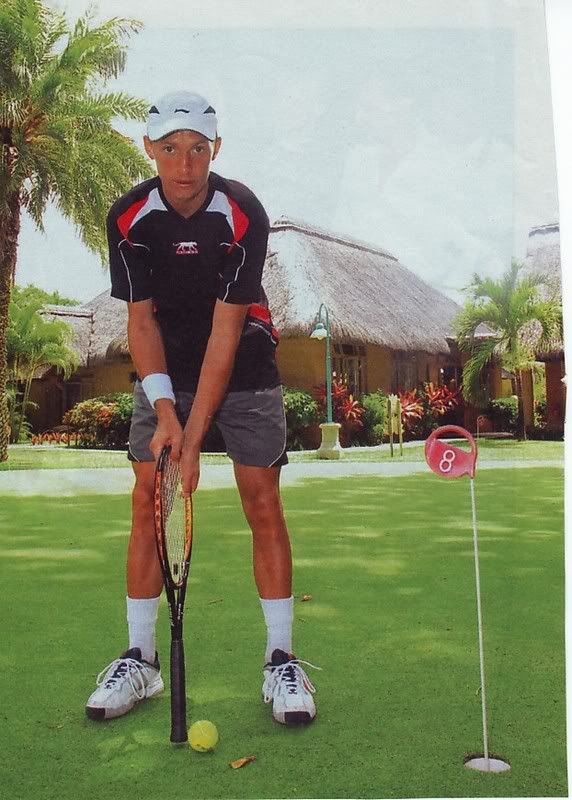 DC semifinal reception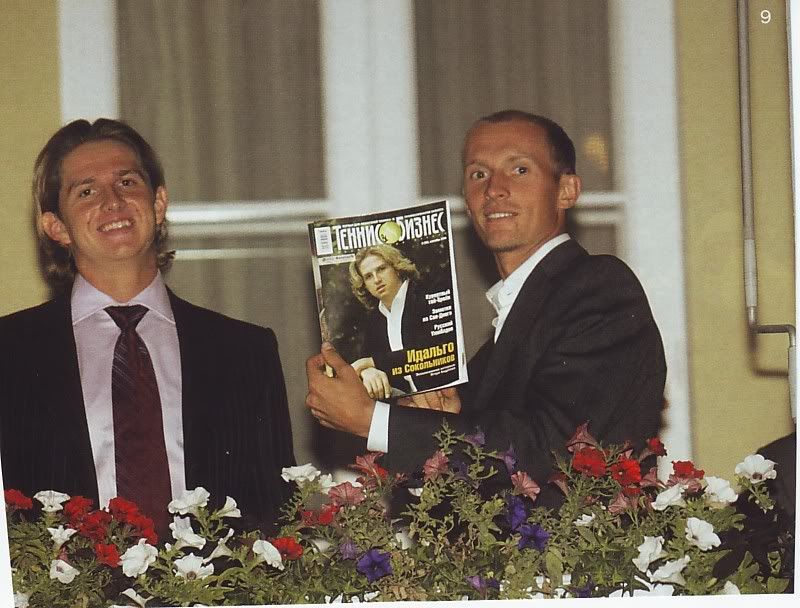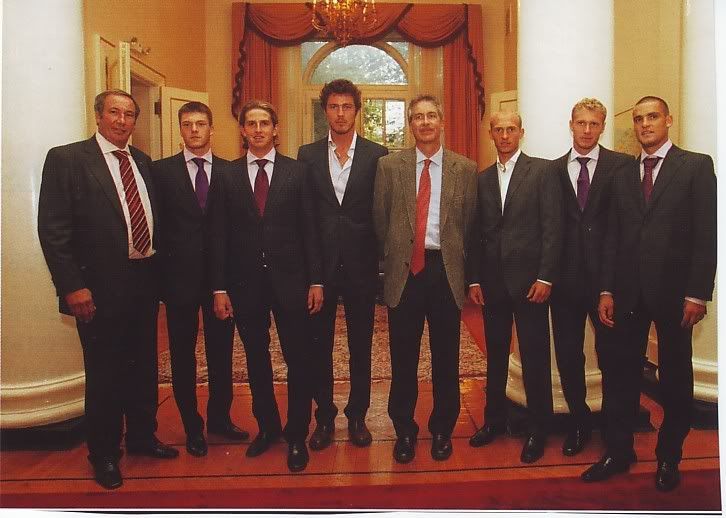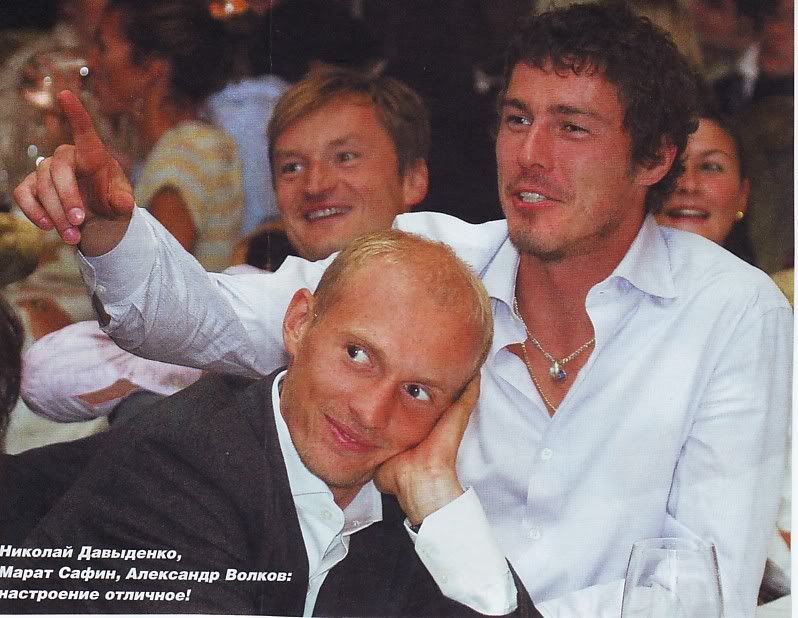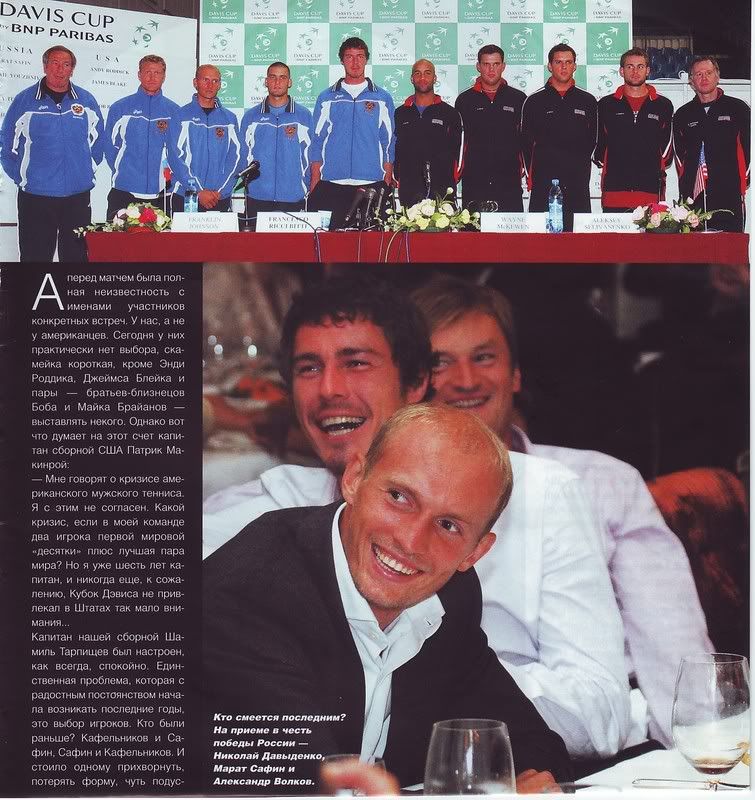 Pre DC final Tennis Plus Magazine Cover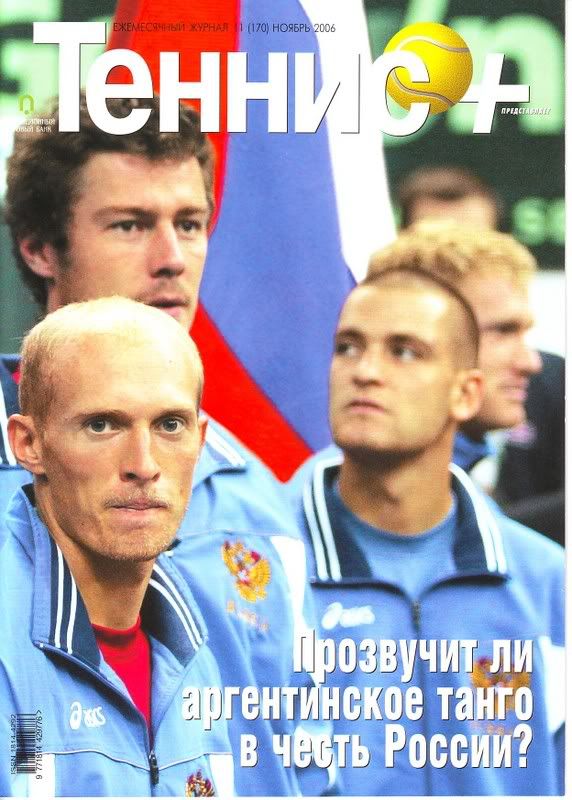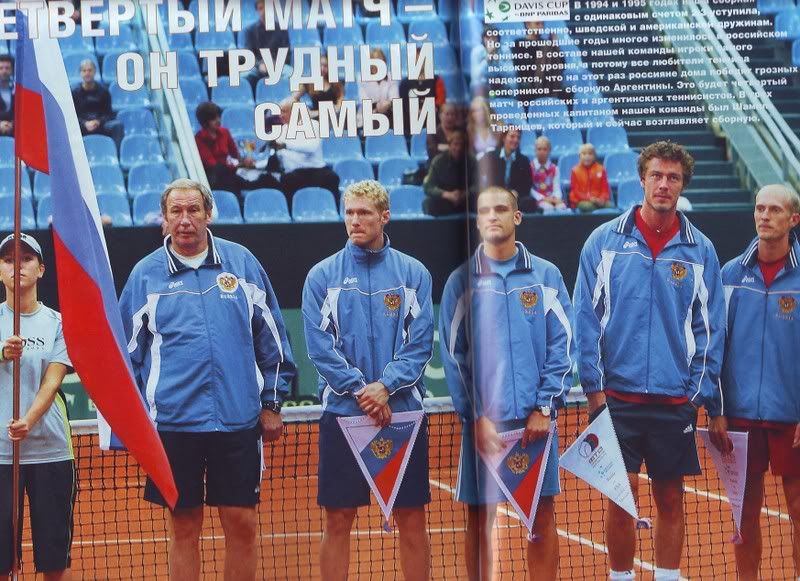 Kremlin Cup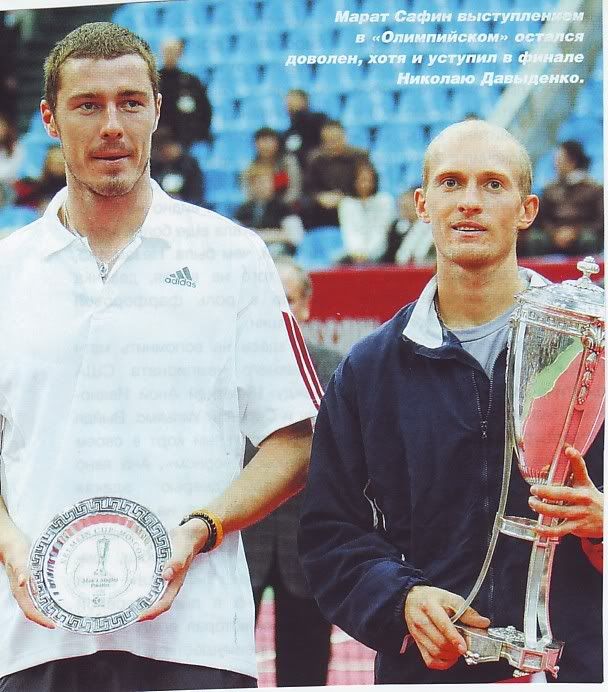 With Mum in Pau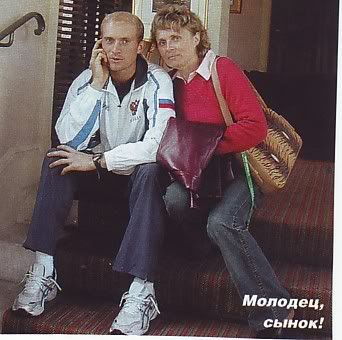 ---
Marat Safin
Kolya Davydenko
Misha Youzhny
Igor Andreev
Mitya Torsonoff
Zhenya Korolev
MOHAMED LAHYANI
Re: KOLYA DAVYDENKO PICTURE THREAD
---
i
the pics with the cocktail
---
"Fear destroys minds. I'll face my fear and let it pass through me."
Quote:
Originally Posted by musefanatic
Well you're welcome to share me bed with me
Quote:
Originally Posted by Huff
Do look, imperial shadow - the Romanian nation,
At Dana, Miru, Iza, your mighty progenies,
With racquets like steel and hearts of fire impetuous,
It's either "Win this match or f**k off!"
Remember, life is short, break the rules, forgive quickly, kiss slowly, love truly, laugh uncontrollably and never regret anything that made you smile
Re: KOLYA DAVYDENKO PICTURE THREAD
---
Hiya everyone! I went to Sydney today and I saw Nikolay practicing. As a special favour to Alelysafina I took a couple of photos for her, but I think you guys should see them too! The photos are here:
http://chrasy.com/photos/tennis/sydney_2007
and photos 018 to 026 are of Nikolay.
---
Cheering for Juan Carlos, Igor, Richie, GGL, Sebastien, Carlos, Marat, Tommy and Rafael!
My Livejournal
Registered User
Join Date: Dec 2006
Location: Etiopia
Posts: 1,615
Re: KOLYA DAVYDENKO PICTURE THREAD
---
Good pics here !
---
My favs.
.Agassi.Chang.Sampras.Ferreira.Kafelnikof.Bjorkman .Pioline.

.Kuerten.Federer.Gaudio.Coria.Santoro.Gasquet.Araz i.Qureshi.Bopanna.
Calleri.Pella.Collarini.Estrella.Zeballos.Safin.Lo pez.Rochus.Malisse

.Wayne & Byron Black.T Martin.TJohansson.Vilas.Clerc.Jaite.
Re: KOLYA DAVYDENKO PICTURE THREAD
---
Trace great photos, thanks very much
---
Marat Safin
Kolya Davydenko
Misha Youzhny
Igor Andreev
Mitya Torsonoff
Zhenya Korolev
MOHAMED LAHYANI
Re: KOLYA DAVYDENKO PICTURE THREAD
---
thanks for the pics, i like the honeymoon ones, so cute
hey! cocorico
! it seems he like airness clothes. i thought he just bought one shirt during the honeymoon for souvenir but he also trains in airness