From Ivan: Update
---
Quote:
Ivan:
Hi everyone. Back is not good,I hope to start doing something on monday,tuesday but it hurts. It will take time but now time we have,unfortunately. Everything should be ok for week of Liverpool. Thanks for support in this not easy days but I was talking about this days back in US cause is normal to have ups and downs. Anyway thanks for positive energy you guys are giving me... I'll keep you updated
---
Re: From Ivan: Update
---
so nice that he´s keeping us informed... and thanx for posting it here.....
---
...neka pati koga smeta, HRVATSKA je prvak svijeta...
...malo nas je al´nas ima, nije vazno srusit´cemo snove svima...
Re: From Ivan: Update
---
Thanks for the updates!
---
The King Roger Federer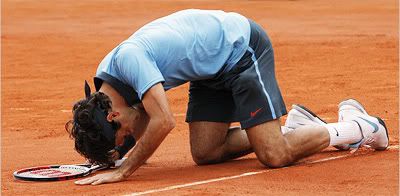 Pain is only temporary but victory is forever
Re: From Ivan: Update
---
Thanks RDucky!
Really hope Ivan will take the title(s) this year!
---
Stan The Paris Man
Cheer for: Wawrinka Murray Ljubicic Gonzalez Mahut Nishikori Soderling Tipsarevic Mathieu Monfils Muller Tsonga Berdych Acasuso O.Rochus Kiefer...