Re: LEBRoNEAL is here!
---
Quote:
Looks like the Lakers get Artest (and Ariza signs with Houston). Now I hope Odom remains a Laker, so it will be a great team.
I doubt Shaq wins any title with the Cavs.
Odom + Ariza is better than Odom + Artest. The Lakers shouldn't have done this if Ariza wasn't asking for much more than the Mid Level Exception.
Ariza is way younger than Artest, he's less volatile than Artest, and he's more unselfish/efficient on offense than Artest. Ron-Ron's defense is a bit overrated; he's not that quick anymore and he can't hand-check the hell out of players like he did when he was with Indiana.
This move has the potential to backfire, particularly if Jackson doesn't return as coach. I'm guessing he'll be back, though.
---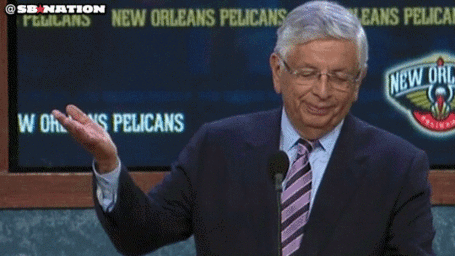 Re: LEBRoNEAL is here!
---
Quote:
I have not the slightest doubt that Jackson will tame Ronron. Only problem which might occur is injury issues. Artest trades money for championships hopes which seems also a good sign that this trade will work out.
Good point.
---
Quote:
Originally Posted by
philosophicalarf
View Post
Armstrong says in-competition testing will never catch anyone, only out-of-competition testing and the blood passport can.

Tennis has no blood passport system, and does basically no out of competition testing.

The methods and drugs used by Armstrong in 1999 would work in tennis right now, with zero chance of being caught (not slightly surprising to anyone familiar with the topic, btw).