Vote for Misha
---
http://www.menstennisforums.com/show...22#post4640022
vote for PYW final, i'll be posting links when we need misha to win
PYW is the popularity competition in MTF,in wich you shall choose your favorite player in every match
please don't vote after the PYW match is finished
---
"Fear destroys minds. I'll face my fear and let it pass through me."
Quote:
Originally Posted by musefanatic
Well you're welcome to share me bed with me
Quote:
Originally Posted by Huff
Do look, imperial shadow - the Romanian nation,
At Dana, Miru, Iza, your mighty progenies,
With racquets like steel and hearts of fire impetuous,
It's either "Win this match or f**k off!"
Remember, life is short, break the rules, forgive quickly, kiss slowly, love truly, laugh uncontrollably and never regret anything that made you smile
Re: Vote for Misha
---
Voted!
---
The King Roger Federer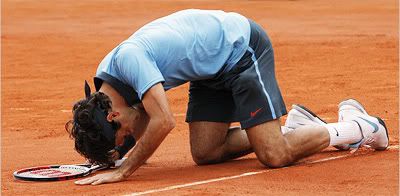 Pain is only temporary but victory is forever