Registered User
Join Date: Jun 2005
Location: Austin
Age: 33
Posts: 12
me and youzhny
---
---
"I always think of guys who have finished No. 1, and past U.S. Open champions are like the super heroes. And now I did. And I just looked at myself, and I'm still a dork." ~Andy 20
05' Wimbledon Champ ----->
Re: me and youzhny
---
Great pic!
---
The King Roger Federer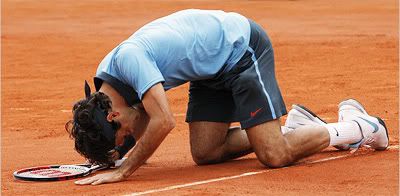 Pain is only temporary but victory is forever
Re: me and youzhny
---
thanks
---
"Fear destroys minds. I'll face my fear and let it pass through me."
Quote:
Originally Posted by musefanatic
Well you're welcome to share me bed with me
Quote:
Originally Posted by Huff
Do look, imperial shadow - the Romanian nation,
At Dana, Miru, Iza, your mighty progenies,
With racquets like steel and hearts of fire impetuous,
It's either "Win this match or f**k off!"
Remember, life is short, break the rules, forgive quickly, kiss slowly, love truly, laugh uncontrollably and never regret anything that made you smile