New layout!
---
Hi everyone! I made a new layout because today my site has birthday
Hope you'll like it. Please, visit my site and add your comments in guestbook. And about forum. I hope you'll be so active there like you active here. But registration there on russian (i don't know how to make it in english) thats why I can registrate you there and send password to you. Who wants to be registered write in guestbook or e-mail.
www.mikhail-youzhny.narod.ru
Re: New layout!
---
I love it!
---
The King Roger Federer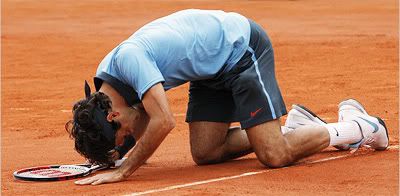 Pain is only temporary but victory is forever
Re: New layout!
---
Thanks
I'll registrate you all and I'll send passwords to you "private messages" and if you want you can activate them.
Re: New layout!
---
got mine!thanks yana,i've dropped by today
!
---
"Fear destroys minds. I'll face my fear and let it pass through me."
Quote:
Originally Posted by musefanatic
Well you're welcome to share me bed with me
Quote:
Originally Posted by Huff
Do look, imperial shadow - the Romanian nation,
At Dana, Miru, Iza, your mighty progenies,
With racquets like steel and hearts of fire impetuous,
It's either "Win this match or f**k off!"
Remember, life is short, break the rules, forgive quickly, kiss slowly, love truly, laugh uncontrollably and never regret anything that made you smile