Re: CoPa DaViS!
---
Davydenko confirmó que no viene para la Copa Davis

El tenista Ruso Nikolay Davydenko confirmó lo que había adelantado Nicolás Massu el día de ayer, luego de asegurar que no estará en La Serena en febrero para enfrentar a Chile por la Copa Davis.

"No quiero preguntas acerca de la Copa Davis y no voy a ir allá. No sé lo que va a pasar con Chile, y no lo sé sencillamente porque no voy a ir", sentenció escuétamente el ruso.

"No sé, pero pienso que Marat Safin puede ganar sin mí. Tiene tiempo para prepararse en arcilla, tenemos buenos jugadores y podemos ganar en Chile, pero yo no voy a ir", concluyó.

De esta forma se acabaron las especulaciones ya que el número 3 del ranking ATP no viajará a Chile para disputar la serie por la primera ronda del Grupo Mundial, por lo que por ahora el único confirmado sería Marat Safin, ya que Mikhail Youzhny aún no confirma su presencia en La Serena.
---
The King Roger Federer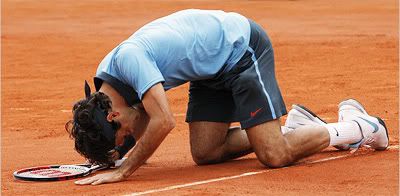 Pain is only temporary but victory is forever
Re: CoPa DaViS!
---
Lleyton Hewitt estará en duelo ante Bélgica

Lleyton Hewitt formará parte del equipo australiano de Copa Davis que jugará contra Bélgica, del 9 al 11 de febrero en Lieja, en la primera ronda del Grupo Mundial, según anunció el capitán John Fitzgerald.

Fitzgerald también seleccionó a Chris Guccione, Peter Luczak y Paul Hanley para esta eliminatoria. "Pienso que Hewitt es el mejor jugador de Copa Davis de los últimos seis años", dijo el capitán australiano.

La ausencia de Wayne Arthurs, lesionado y habitual titular del doble junto a Paul Hanley, podría obligar a Hewitt a jugar los partidos de individual y el de dobles.

Guccione, de 21 años y la gran esperanza del tenis australiano, finalista del torneo de Adelaida en los primeros días del año, podría ser el número dos del equipo y disputar también los partidos individuales.
---
The King Roger Federer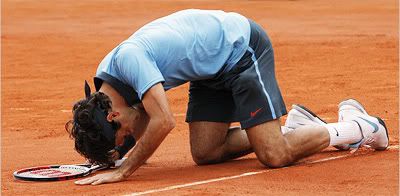 Pain is only temporary but victory is forever
Re: CoPa DaViS!
---
Chicas esta semana se juegan las semis y los play off de la copa davis
Re: CoPa DaViS!
---
Suerte mucha suerte a Peru...
---
LUCHO HASTA QUEMAR EL ULTIMO CARTUCHO
Re: CoPa DaViS!
---
LUIS HORNA LIDERA A UN EQUIPO DEBUTANTE EN EL GRUPO MUNDIAL
España comenzará la Davis ante Perú
El equipo español de Copa Davis iniciará su próxima andadura en la prestigiosa competición por países de 2008 ante la debutante Perú tras el sorteo de la primera eliminatoria que se celebró en Londres. Los pupilos de Emilio Sánchez Vicario, que partían como cabezas de serie, se vieron beneficiados por el sorteo y se verán las caras con el combinado andino, que liderado por Luis Horna logró su primera clasificación para el Grupo Mundial el pasado fin de semana al arrollar a Bielorrusia (4-1).
La 'Armada' jugará a domicilio en la primera ronda que se disputará del 8 al 10 de febrero. Además, Rusia, vigente campeona y finalista en 2007, se medirá a la Serbia de Novak Djokovic, que el pasado fin de semana logró la gesta de clasificar a su país por primera vez en la historia --como nación independiente-- para la competición. Mientras que Estados Unidos, finalista en la presente edición, comenzará ante Austria.

EMPAREJAMIENTOS DE PRIMERA RONDA.
Rusia - Serbia.
Bélgica - República Checa.
Argentina - Gran Bretaña.
Suecia - Israel.
Corea - Alemania.
Perú - ESPAÑA.
Rumanía - Francia.
Austria - Estados Unidos.
www.marca.com
Creo que todo puede pasar en esta eliminatoria.....No creo que Perú nos lo ponga fácil y España en los últimos años no le ha ido muy bien que digamos...
De todas maneras Felicidades a Perú!!
Espero que sea una eliminatoria disputada
---
"La vida puede ser maravillosa" Andrés Montes
Re: CoPa DaViS!
---
La unica certeza es que la eliminatoria sera en arcilla, no?
Suerte a todos
---
The King Roger Federer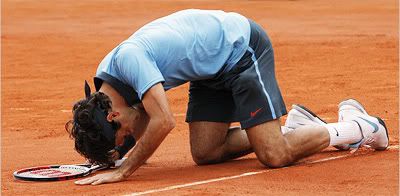 Pain is only temporary but victory is forever