$34,000 to $0
---
My turn to fall
Re: $34,000 to $0
---
Doug
at least your real betting career is kick-started well with that 28-0 record
Re: $34,000 to $0
---
That record will be tarnished, I have two losses to add to that
Re: $34,000 to $0
---
I see swirling black willy also lost a heap
Re: $34,000 to $0
---
Welcome to the $25 club again
---
The King Roger Federer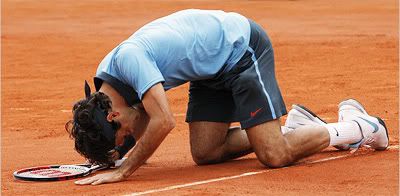 Pain is only temporary but victory is forever
Re: $34,000 to $0
---
Quote:
Originally Posted by swirlingblacklilly
dude, don't beat up my nick like that!!
will remember it properly from now on lilly....
i lost $1500 on Kiefer and his german brain late night
Re: $34,000 to $0
---
you lost that $25 already?
i did 2 before bed last night, Gonzo (who won 6-2 6-1) and Nadal, but still not making
too
much profit if they both win .. im a bit more cautious with my bets after yesterday's massacres
Re: $34,000 to $0
---
Holy dang Escude first to a million!! Totally blowing everyone aside in the max MTF vCash for career
First Filipo, now swirling, things are definitely swirling in the land of vCash!
Everything on Dent... $25 after another
Re: $34,000 to $0
---
bloody puerta lost me 20k, but its ok, i got almost 20 anyways