Re: Main draw
---
thanx Val
good luck to
Nikolay
Rafa
Potito
DiP
Tomas B
Re: Main draw
---
Oh no, Gasquet in Massu's way again
Vamos Nico
---
The King Roger Federer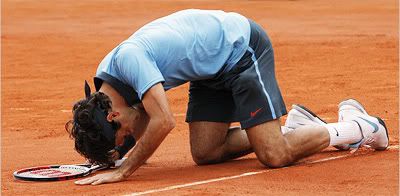 Pain is only temporary but victory is forever
Registered User
Join Date: Oct 2003
Location: Florida
Posts: 1,530
Re: Main draw
---
Vale, thanks for the draw link. Could I ask a HUGE favor??? Could you snap a few pics of Dip and Olivier for me??? I'd be eternally grateful!
Re: Main draw
---
Gooooooooo FLORIAN
---
Dmitry Tursunov
*mmm sweaty hugs from dima
*
[♥Faithful Mitya Slave♥]
Mardy Fish
[Big
right back at ya dude]
Thomas Johansson
Jonas Bjorkman - Joachim Johansson - Simon Aspelin - Jiri Novak - Richard Gasquet
Andy Murray - Fernando Gonzalez - Max Mirnyi - Jan Michael Gambill
James Blake - Greg Rusedski - Alex Bogdanovic
♥ Andrew Kennaugh & Michael Ryderstedt ♥
Re: Main draw
---
Go Richie, Victor, Fernando
!!!!!
---
I suck at TT so there's no reason to brag with my 1st round exits :retard:
And I adore Radiohead
Quote:
Originally Posted by El Mundo
Sergio Ramos joined in the fun, proving he can do anything; he shines as a centre back, as a right back and as a striker.
My pink ego box
Re: Main draw
---
Good luck Richie and Fernando!
---

GOOD LUCK

Fernando Verdasco | Paul-Henri Mathieu | Richard Gasquet

Jo-Wilfried Tsonga | Marat Safin | Juan Carlos Ferrero | Carlos Moya | David Nalbandian | Mathieu Montcourt | Nicolas Mahut

Re: Main draw
---
good luck fernando and rafa vamossssssssssssssss
---
RAFAEL NADAL, FERNANDO VERDASCO, FELICIANO LOPEZ
RAFAEL RAFAEL RAFAEL, FERNANDO FERNANDO FERNANDO, FELICIANO FELICIANO FELICIANO