Qualifying Draw
---
Here's the link to the qualifying draw. Looks like they let a bunch of the doubles players in. I'm too tired to type it tonight. Perhaps someone else will take it on.
I hope everyone down there can stay safe.
http://www.atptennis.com/en/common/T...004/499/QS.pdf
Good luck to Travis, my little cupcake.
---
Best twitter posts of the epic match:

@dougrobson - Whoever is supplying Mahut with hair gel needs to ink a sponsorship deal now.

@Wimbledon - FYI, with @Wimbledon live scoring devices, please add 50 to the games in the fifth set of the Isner v Mahut match.

@HolterMedia - Nice to see that a three-day test has come to tennis here @wimbledon.


Andy wearring Crocs, courtesy of Smitty8
Re: Qualifying Draw
---
Good luck Meme
---
The King Roger Federer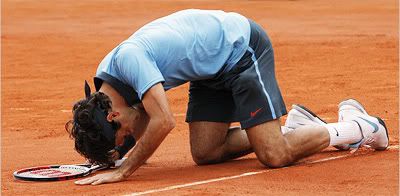 Pain is only temporary but victory is forever
Re: Qualifying Draw
---
Go Hermes Gamonal!
---
Fernando Gonzalez
Nicolas Massu
Gael Monfils
Marcos Baghdadis
Re: Qualifying Draw
---
it says Torunament information not yet availbable
---
Sexy red.
Re: Qualifying Draw
---
Fritz Wolmarans
Good junior!
Gooooo Hugo
---
♥ BEMELMANS | CHARDY | CHIUDINELLI ♥
♥ CIPOLLA| ROGER-VASSELIN | MCGEE ♥



Bachinger|Basilashvili|Brands|Broady|Clezar|Cuevas |Eysseric|Giannessi|Gombos
Granollers|Grigelis|Huta Galung|Ilhan|Kudla|Al. Kuznetsov|Mannarino
Menendez|Mitchell|Naso|Paire|Peliwo|Polansky|Rober t|Rubin|Smyczek|J. Sousa|Weintraub

Re: Qualifying Draw
---
Brian
Hugo
Re: Qualifying Draw
---
One more match to win Hermes Gamonal! Beat Armando!!!
---
Fernando Gonzalez
Nicolas Massu
Gael Monfils
Marcos Baghdadis
Registered User
Join Date: Mar 2004
Posts: 3,257
Re: Qualifying Draw
---
Qualifying Singles - Final Round
M Boeker (USA) d (1)B Baker (USA) 36 75 63
A Delic (USA) d (4)R Delgado (PAR) 76(6) 26 76(1)
H Armando (USA) d (7)H Gamonal (CHI) 63 36 64
A Pedroso (USA) d R Ram (USA) 16 62 76(6)
Re: Qualifying Draw
---
Gamonal
---
Fernando Gonzalez
Nicolas Massu
Gael Monfils
Marcos Baghdadis
Re: Qualifying Draw
---
Quote:
Originally Posted by PatatRiek
H Armando (USA) d (7)H Gamonal (CHI) 63 36 64
Poor Meme
---
The King Roger Federer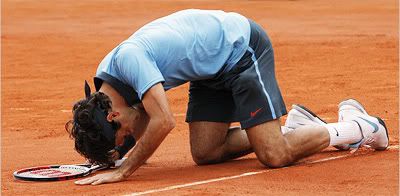 Pain is only temporary but victory is forever