wINNER IN sTA.pONÇA
---
Hi, I was at this event in Mallorca. The final was great. Two players battle at 100%. If I can I'll post pics from the event.

Quartefinal
(1)Nadal a Schüttler 7-5 7-5
(Q)Salvà a Moyà 7-2 4-7 8-6
Ferrer a F López 7-3 8-6
Zabaleta a (2)J Johansson 7-3 7-3

Semifinal
(1)Nadal a (Q)Salvà 7-1 7-2
Ferrer a Zabaleta 7-4 9-7

Final
(1)Nadal a Ferrer 6-3 6-2


The torunament played in a claycourt on the beach. The stadium capacity was 2,500 and it was full, the tickets were free and so too many people came to Sta.Ponça.

J Johansson: He wasn't brilliant and his serve didn't help him. There were lots of swedish tourists and a support team had a very big swedish flag. The public signed the "happy birthday" because was his 23th birthday las Friday.

Carlos Moyà: Really bad day, the majorcan didn't play well and demostrate a bad gestures to local public when after lose we acclamate him and he went out without say nothing to the people. Salvà won him without dudes because he didn0t play with fear and playing impossible points. He made and impossible back passing (like Rafa Nadal). Carlos had a match ball with a 6-5 in 3rd tie-break. Carlos is in very bad situation, phisically, emotional and with his game. After end the final I saw on street his girlfriend wlaking 3 metres separated from Carlos and Carlos walking very dissapointed and sad. I intented aproximate him but he turn his head to another place. A TOO BAD GESTURE...

MUY MAL CARLOS, ASI NO SE TRATA A TUS PAISANOS... CARLOS TIO Q PER UN PIK Q VENS A MALLORKA...

Feli López: Served well but didn't do anything against an inspirated Ferrer. He needs some rest after Wimby.

Schüttler: He was supported by some german tourists. He couldn't do anything against Nadal, but his game was too good.

Tomeu Salvà: SURPRISE MAN! This young majorcan lefty player (very friend of Rafa Nadal) player really well and without fear. He played really well against the poor play of Carlos. He provided from a Qualy Round with other young majorcan players. Last year he player too in 1st Trofeu Illes Balears, but he lost against Moyà in 2 TB. This year he had the revenge. Against Rafa he was very tired, but he played so well. He's 18 years old, last summer he was Winner of European Junior Championships.

Zabaleta: The argentinean arrived to subsitude Richard Gasquet, and played really well against Pim Pim, then against Ferrer force the 7all in 2nd TB.

Ferrer: Without words! Very hot drops and all of him is strenght and energy. Today must be ended too tired because in the final played like was any ATP Circuit match, very intesive.

A nice success from David, in last game of the final he was winning 15-0 on serve and made 3 straight DB from 15-40. The he shout: ME CAGO EN MI **** MADRE! and all the public heard him, and all the poeple laugh and ovation him. REINO EL BUEN ROLLITO. el valenciano respondio con una sonrisa medio avergonzado

Rafa: The best, without dude. All know how plays Rafa and yesterday player like and very confident with all the public supporting him. CONGRATS RAFA!
Re: wINNER IN sTA.pONÇA
---
Hola MajorcanBoy. Gracias por tu relato.
Flavia didn't console or hug Carlos after he lost? Tan triste.
a Carlos, David, y Rafa.
Don't worry about using Spanish bad words - I don't know any (they don't teach those in school) and here everyone uses the English ones all the time. Pobre David, he's such a fighter but Rafa is invincible on clay right now.
---
Titles: 2005 - PAW Washington 2006 - PTS Marseille, TT Miami Doubles(w/coreyschucky), TT Tokyo Singles 2007 - TT Hamburg Doubles(w/SarettaFan) 2008 - TT Indianapolis Singles Finalist: 2005 - PAW Montreal & Bucharest 2006 - TT Acapulco Singles & Doubles(w/Iza), TT Houston Doubles(w/robrulz5), PTS Monte Carlo, TT Barcelona Doubles(w/Peta Pan), TT Newport Doubles(w/adee-gee), PAW Umag 2007 - TT Queen's Singles & Doubles(w/SarettaFan), TT Champaign Doubles(w/TommyB.) 2008 - TT Auckland Doubles(w/invu2day), TT Recanati Singles, TT Newport Doubles(w/sploush), TT Indianapolis Doubles(w/sploush)
Nadal Moyá Ferrer Verdasco Puerta Cañas Andreev Safin
Roddick Blake Salzenstein Delic DeHeart
Montcourt Gasquet Mathieu Serra Simon Santoro
Registered User
Join Date: Mar 2004
Age: 29
Posts: 10,443
Re: wINNER IN sTA.pONÇA
---
thanks for the report!
That's awesome that Rafa is still in great form on clay! Can't wait for the other tournaments to start
Registered User
Join Date: Sep 2003
Posts: 266
Re: wINNER IN sTA.pONÇA
---
Not very surprised by Carlos' attitude, really. He was like that in Acapulco, as well. Didn't want to stop one second for a picture. My guess is he is going down, down, down...
Re: wINNER IN sTA.pONÇA
---
Fotos de Mallorca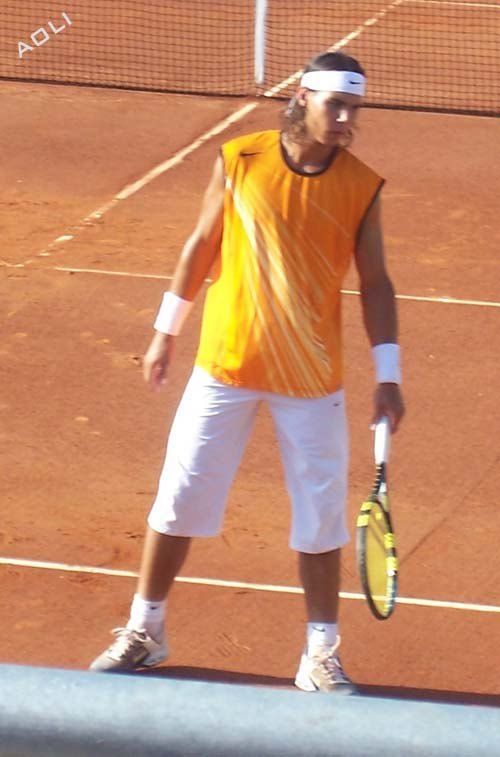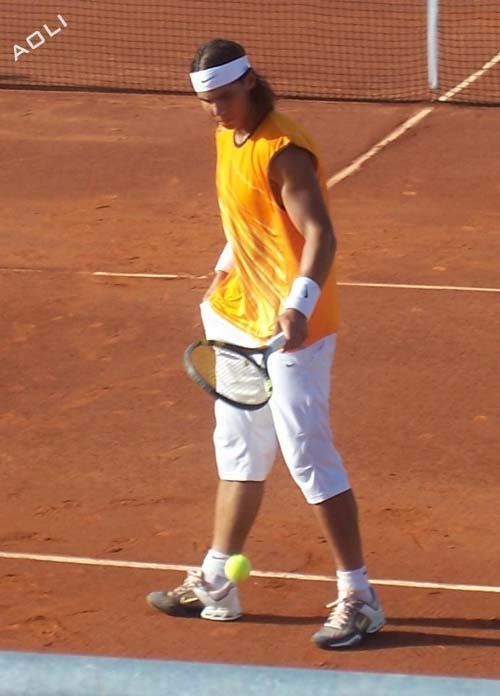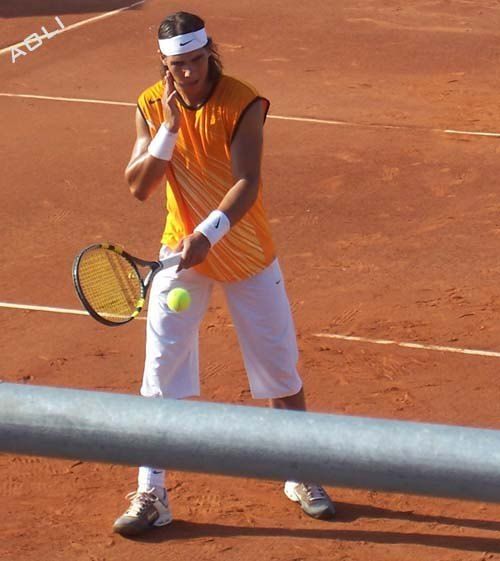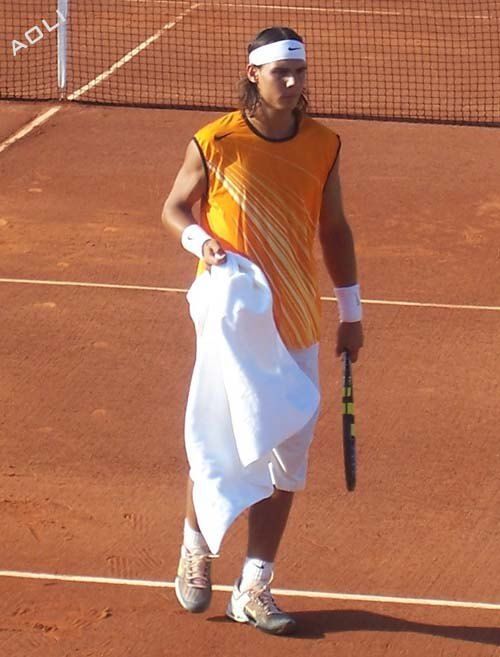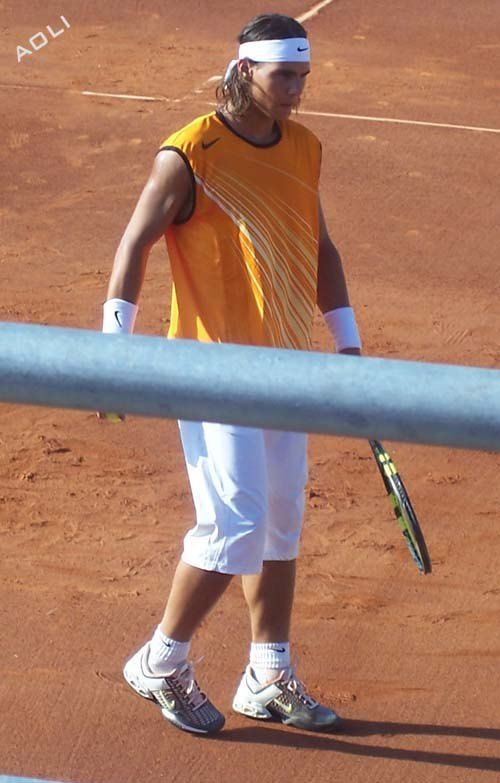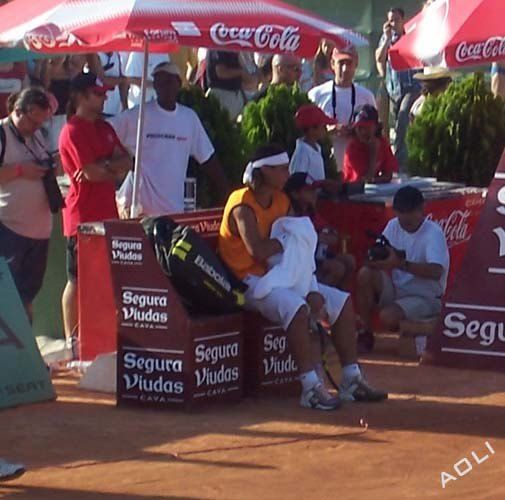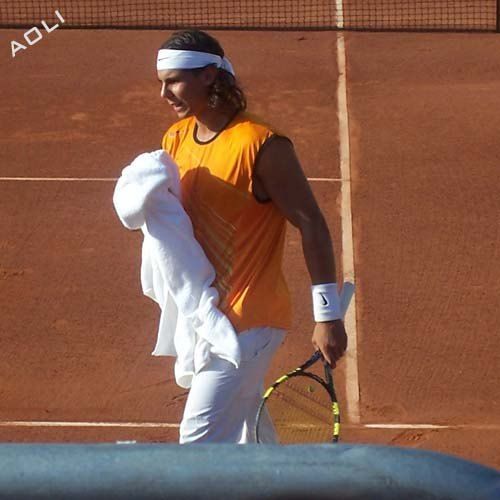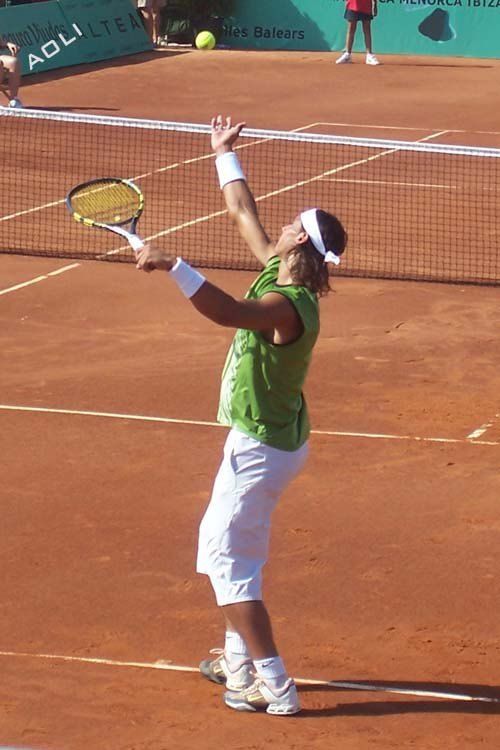 ---
¡¡¡VAMOSSS!!!


ROBREDO
BERDYCH
VERDASCO

·······················
··························
Re: wINNER IN sTA.pONÇA
---
Más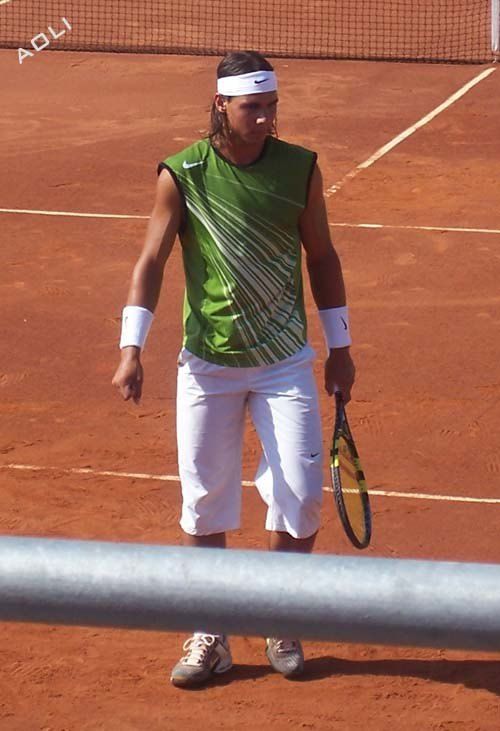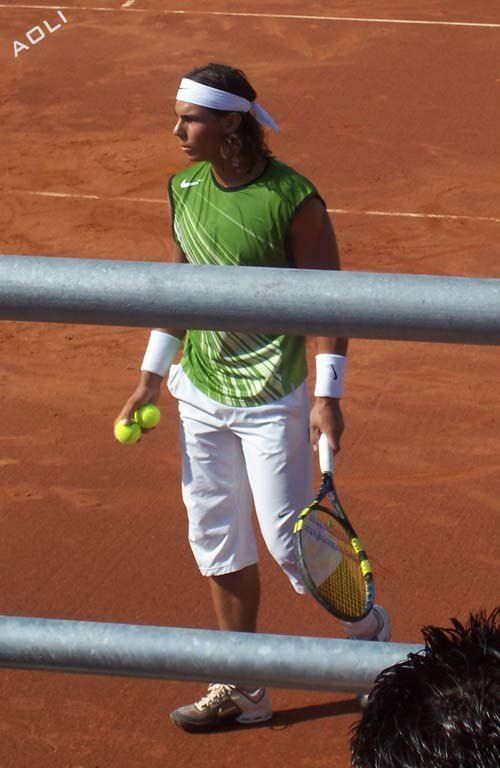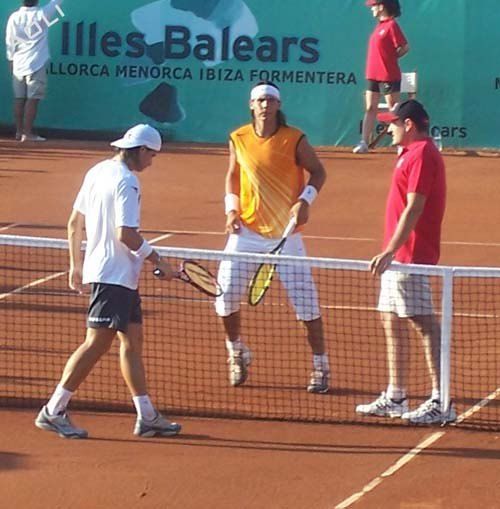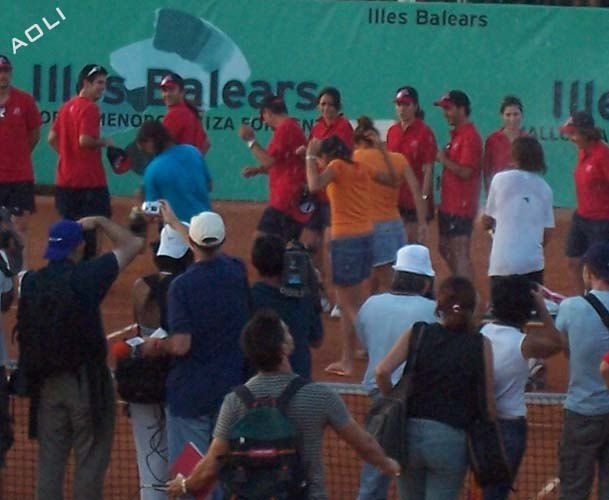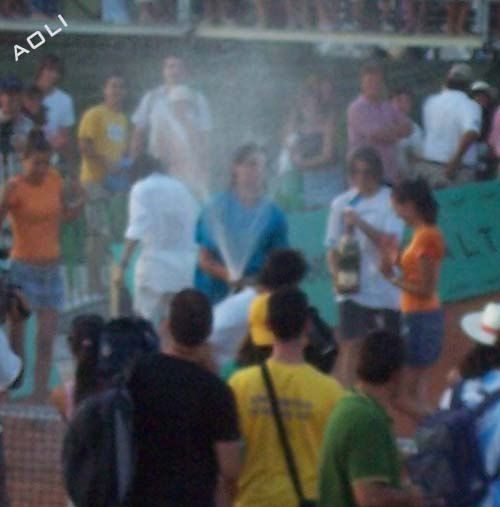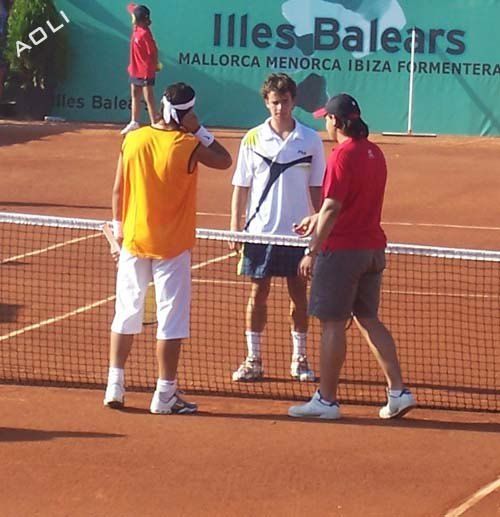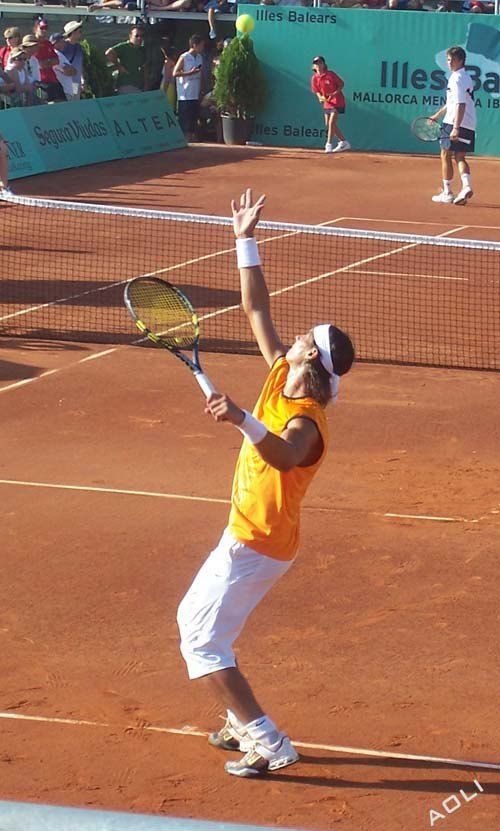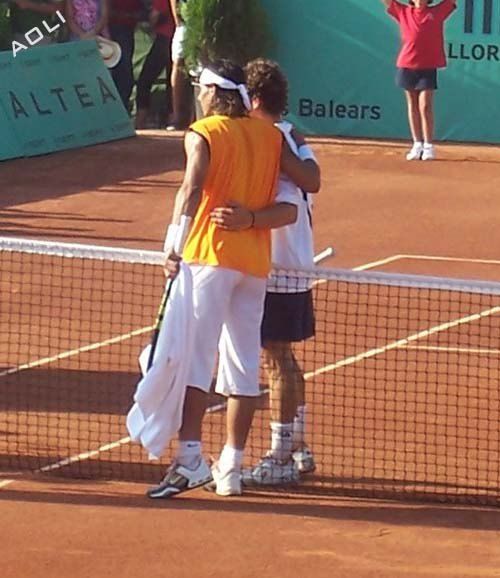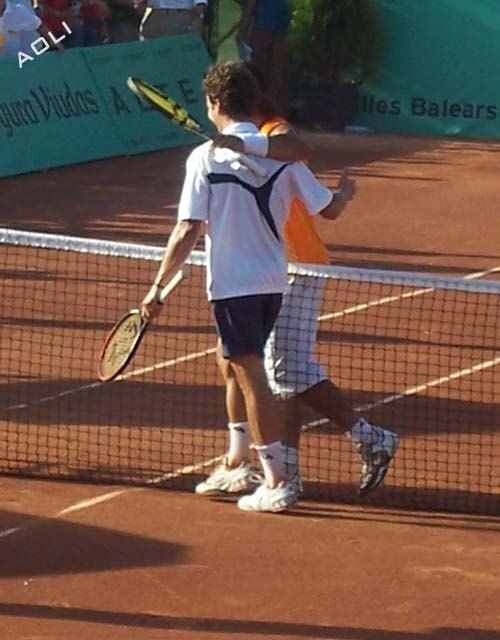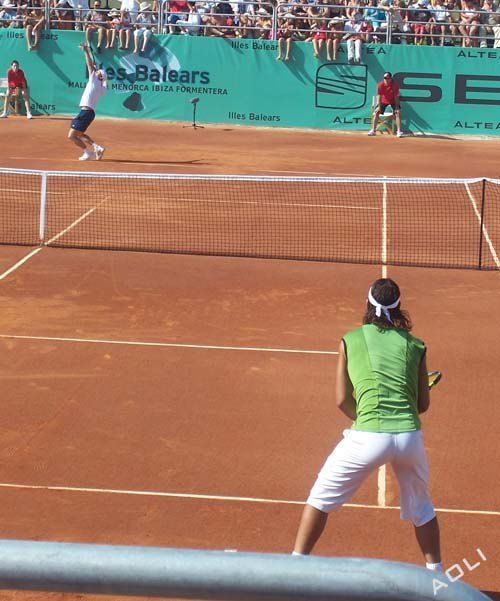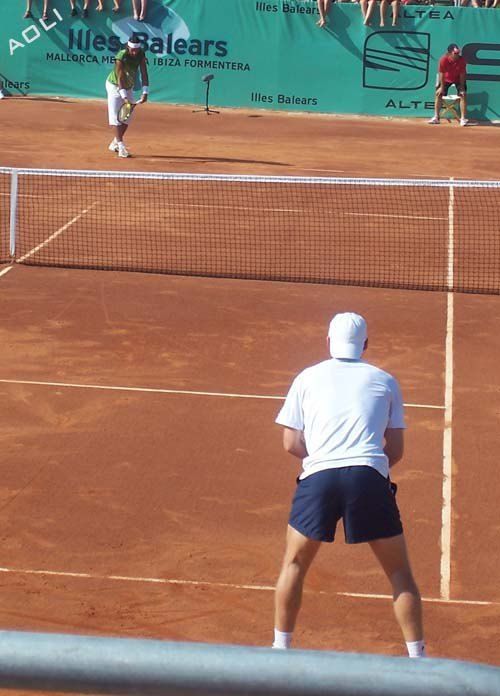 ---
¡¡¡VAMOSSS!!!


ROBREDO
BERDYCH
VERDASCO

·······················
··························
Re: wINNER IN sTA.pONÇA
---
Thnaks for lovely pics Aoli
---
Good luck
to my boys
*Tommy
*Fernando
*Feliciano
*Rafael
*JCF
*Carlos
*Bryan Brothers
*Andy R.
"Life has a way of inspiring us..."