vBookie Event

: Indian Wells: S. Querrey vs J. Isner (Tennis)
This event is over.
S. Querrey vs J. Isner
---
Who will win this match? This market will be closed at the stated time. If a player retires before a set has been completed, all bets will be void and states returned. You must be logged in as a registered member to place bets using your vCredits (Virtual Credits).
For helpful head-to-head statistics and match facts we recommend the following online resource:
http://www.atpworldtour.com/tennis/en/players/
Find More vBets...
Visit the
vBookie centre
for more markets, betting statistics, your history, and settlement information.
Are you new? Do you want To play?
Register today for a free
MensTennisForums.com account!
---
The King Roger Federer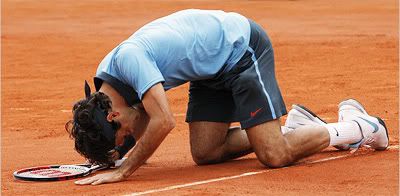 Pain is only temporary but victory is forever
Registered User
Join Date: Aug 2006
Age: 35
Posts: 9,690
Re: S. Querrey vs J. Isner
---
I pass it......because I do not want to lose again

This toughest to make decision on it
---
GO Roger Federer, Nick Kyrgios, Borna Coric, Vasek Pospisil, Kei Nishikori, , Milos Raonic, Jerzy Janowicz, Grigor Dimitrov, Dennis Novikov and Bernard Tomic and Mikael Ymer
Thiem will be No 1 by May 2018
Nick Kyrgios will be No 2 by Sep 2018
Mikael Ymer will be No 3 by Dec 2018
Alexander Zverev will be No 1 by Dec 2018
Re: S. Querrey vs J. Isner
---
20k sam
---
http://www.menstennisforums.com/show...&postcount=378
Quote:
That will be the last victory of Rafa for quite some time.. With his joke mentality and pathetic game, I hope the disgusting player loses every single match next season. He's disgraceful. He should just retire. He's a joke.
Quote:
(10) Corey Feldman vs. (12) scarecrows
Re: S. Querrey vs J. Isner
---
5k samurai
---
Former #1 in FITD (Titles: 12 / US Open 2009 + MS Shanghai 2010 + MS Cincinatti 2011)
also: Bangkok 2008, Sydney 2009, Acapulco 2009, Dubai 2009, Båstad 2009, Stockholm 2009, Eastbourne 2010, Auckland 2013 & St Petersburg 2017
Former #1 in Suicide Tennis (Titles: 2 / Won: 9)
#48 in TT Singles (Titles: 3 / CH Ortisei 2010, CH Bratislava 2010 & CH Mons 2012) | ATP Zagreb F 2013 + US Open F 2017
#81 in TT Doubles (Titles: 10 / CH Rome 2011 + CH Ostrava 2011, CH Madrid 2012, CH Sheffield 2013, CH Rome 2013, CH Bordeaux 2013, CH Prostejov 2017 & CH Perugia 2017)| ATP Los Cabos 2017 & ATP Chengdu 2017