vBookie Event

: Wimbledon: T. Robredo vs S. Koubek (Tennis)
This event is over.
T. Robredo vs S. Koubek
---
Who will win this match? This market will be closed at the stated time. If a player retires before a set has been completed, all bets will be void and states returned. You must be logged in as a registered member to place bets using your vCredits (Virtual Credits).
For helpful head-to-head statistics and match facts we recommend the following online resource:
http://www.atpworldtour.com/tennis/en/players/
Find More vBets...
Visit the
vBookie centre
for more markets, betting statistics, your history, and settlement information.
Are you new? Do you want To play?
Register today for a free
MensTennisForums.com account !
---
The King Roger Federer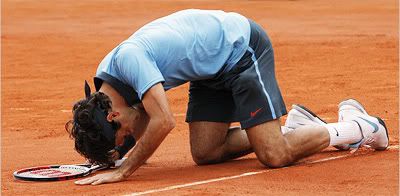 Pain is only temporary but victory is forever
Re: T. Robredo vs S. Koubek
---
10k koubek
---
http://www.menstennisforums.com/show...&postcount=378
Quote:
That will be the last victory of Rafa for quite some time.. With his joke mentality and pathetic game, I hope the disgusting player loses every single match next season. He's disgraceful. He should just retire. He's a joke.
Quote:
(10) Corey Feldman vs. (12) scarecrows
Re: T. Robredo vs S. Koubek
---
Free cash
El fashionista in 4, if he plays a good match.
EDIT: Nice choke, Stefan.
---
Mateya's FAQ
: Yes, I'm a girl. Profile pic is me. I watch and play tennis since 13 (1997). I don't play ITFs anymore, I have a job now. MTF-> uncovering my naughty side since 2007.
2011-2013 PEAK MATEYA
http://shrani.si/f/3J/UT/1DX8k1Wt/2/mateja-mix.jpg
Slovenia's finest: Grega Žemlja, Aljaž Bedene*, Blaž Kavčič; Anže Kopitar, Goran Dragič, Tina Maze, Peter Prevc, MELANIJA TRUMP
Umag
WTA tour
Association of tennis players without variety, defensive skills and with random results.
2017
???
---
Last edited by Mateya; 06-24-2009 at

06:47 PM

.