vBookie Event

: Acapulco: A. Martin vs M. Daniel (Tennis)
This event is over.
A. Martin vs M. Daniel
---
Who will win this match? This market will be closed at the stated time. If a player retires before completing this match, and the retiring player was leading the match at the point of retirement, all bets will be void and stakes returned. If a player retires before a set has been completed, all bets will be void and states returned. You must be logged in as a registered member to place bets using your vCash (Virtual Cash).
For helpful head-to-head statistics and match facts we recommend the following online resource:
http://www.atptennis.com/en/players/stats/
Who's Winning?
Have you made the top 25? Check your progress on the weekly
vBetting leaderboard here!
Find More vBets...
Visit the
vBookie centre
for more markets, betting statistics, your history, and settlement information.
Are you new? Do you want To play?
Register today for a free
MensTennisForums.com account and you'll be credited with $50 worth of vCash to get you started!
---
The King Roger Federer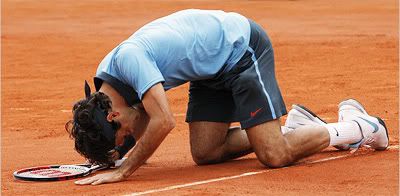 Pain is only temporary but victory is forever
Re: A. Martin vs M. Daniel
---
10k martin
---
http://www.menstennisforums.com/show...&postcount=378
Quote:
That will be the last victory of Rafa for quite some time.. With his joke mentality and pathetic game, I hope the disgusting player loses every single match next season. He's disgraceful. He should just retire. He's a joke.
Quote:
(10) Corey Feldman vs. (12) scarecrows
Re: A. Martin vs M. Daniel
---
200 on marcos
---
Juan Martin Del Potro: Simply the best!
Nikolay Davydenko * Mikhail Youzhny * Mario Ancic * Janko Tipsarevic * Andrey Golubev * Amer Delic * JP Brzezicki * Mathieu Montcourt * Ilia Bozoljac * Kei Nishikori * Thiemo De Bakker * Blaz Kavcic * Jerzy Janowicz * Henri Kontinen * Grigor Dimitrov * Tim Smyczek * Marcelo Demoliner * Lars Poerschke * David Goffin * Yuki Bhambri * Marius Copil
Registered User
Join Date: Apr 2006
Age: 34
Posts: 175
Re: A. Martin vs M. Daniel
---
Marcos!